Sugar Creek Retreat Cabin Rental

Enjoy this beautiful 3 bedroom Blue Ridge cabin rental along Sugar Creek.
«
»
| | |
| --- | --- |
| Guests | 2 |
| Bedrooms | 6 |
| Bathrooms | 10 |
Icons Go Here
Description
**Free Activities Included! To enhance your vacation experience, Cuddle Up Cabin Rentals includes Xplorie, which means free admissions and rentals everyday of your stay at select popular attractions in the area. Please Click Here to see the free fun included with Cuddle Up Cabin Rentals**
Cozy, quaint and nicely decorated, this cabin rental is nestled in a beautiful setting along Sugar Creek. The cabin's Sugar Creek view, outdoor fire pit, screened front porch, and location near Blue RIdge make it an idea vacation rental!
From the moment guests step foot inside Sugar Creek Retreat, it is apparent this inviting little cabin is like no other! The lightly stained walls and landscape windows bathe the great room and kitchen in sunlight and give the cabin a wonderful open, airy feeling. Each of our cabin's is fully equipped with the items you need to cook a great meal, and the cabin has been furnished with a rustic elegance that both easily meets the guest's needs as a rental property, and simultaneously tosses in a little something extra. The main floor master bedroom matches the rustic patterns, bear-themes, and warm palette of traditional cabin décor, with the elegance of a cherry-stained sleigh bed—even the great room's mission style furniture works wonderfully with the warm nature inspired palette to give an updated take on the traditional cabin ambiance.
On the ground level Sugar Creek Retreat features a pool table, foosball table and cozy corner where guests can curl up on the sofa and cuddle up beside the gas log fireplace. Also on this level guests can access the cabin's third bedroom and bathroom as well as the hot tub on the back patio looking out over the backyard and creek below. The cabin even has Wi-Fi access and a fire pit to entertain teens, or workaholics who cannot quite manage a complete break from the office. Beautifully furnished, packed with popular amenities, and constructed in a serene natural landscape Sugar Creek Retreat is the perfect cozy cabin for anyone interested in a low-key, memorable mountain getaway.
Amenities
This cabin does NOT allow pets
Sugar Creek Frontage
Wi-Fi
1 Queen in 1st main floor bedroom with 28 inch TV
2 Twins in 2nd main floor bedroom with 19 inch TV
1 Queen in lower level bedroom 19 inch TV
Living room 32 inch TV
Game room 32 inch TV
Hot Tub
Outdoor Fire pit (guests supply firewood)
Gas Log Fireplace (seasonal use only)
Gas Grill
Screened Back Porch
Pool Table
Foosball Table
4 TVs
Fully-Equipped Kitchen
Dishwasher
Washer & Dryer
Very close to our rental cabins Mountain Haven and Hiker's Crossing
Minutes from scenic railway, shopping, & dinning in downtown Blue Ridge GA!
Short drive to whitewater rafting & horseback riding
Rates
* Rates are subject to change without notice. Pricing excludes taxes, additional options and fees.
| | | | | | | | | | |
| --- | --- | --- | --- | --- | --- | --- | --- | --- | --- |
| Vacation Rental Standard Pricing | Sun | Mon | Tue | Wed | Thu | Fri | Sat | Min Nights | |
| Low Season | $140.00 | $140.00 | $140.00 | $140.00 | $140.00 | $140.00 | $140.00 | 2 | |
| Mid Season | $140.00 | $140.00 | $140.00 | $140.00 | $140.00 | $140.00 | $140.00 | 2 | |
| Peak Season | $140.00 | $140.00 | $140.00 | $140.00 | $140.00 | $140.00 | $140.00 | 2 | |
| Holiday Season | $140.00 | $140.00 | $140.00 | $140.00 | $140.00 | $140.00 | $140.00 | 2 | |
---
| | | | | | | | | | | | |
| --- | --- | --- | --- | --- | --- | --- | --- | --- | --- | --- | --- |
| Season | Start | End | Sun | Mon | Tue | Wed | Thu | Fri | Sat | Min Nights | |
| Martin Luther King Jr. Holiday Weekend | 1/16/2020 | 1/20/2020 | $140.00 | $140.00 | $140.00 | $140.00 | $140.00 | $140.00 | $140.00 | 3 | |
| Valentine/Presidents Day Weekend | 2/13/2020 | 2/17/2020 | $140.00 | $140.00 | $140.00 | $140.00 | $140.00 | $140.00 | $140.00 | 3 | |
| Memorial Day Weekend | 5/21/2020 | 5/25/2020 | $140.00 | $140.00 | $140.00 | $140.00 | $140.00 | $140.00 | $140.00 | 3 | |
| Fourth of July | 7/2/2020 | 7/8/2020 | $140.00 | $140.00 | $140.00 | $140.00 | $140.00 | $140.00 | $140.00 | 4 | |
| Labor Day Weekend | 9/4/2020 | 9/7/2020 | $140.00 | $140.00 | $140.00 | $140.00 | $140.00 | $140.00 | $140.00 | 3 | |
| Fall Color & Festivals | 10/1/2020 | 10/26/2020 | $140.00 | $140.00 | $140.00 | $140.00 | $140.00 | $140.00 | $140.00 | 3 | |
| Thanksgiving Holiday | 11/24/2020 | 11/29/2020 | $140.00 | $140.00 | $140.00 | $140.00 | $140.00 | $140.00 | $140.00 | 4 | |
| Christmas Holiday | 12/19/2020 | 12/26/2020 | $140.00 | $140.00 | $140.00 | $140.00 | $140.00 | $140.00 | $140.00 | 5 | |
| New Years | 12/27/2020 | 1/1/2021 | $140.00 | $140.00 | $140.00 | $140.00 | $140.00 | $140.00 | $140.00 | 4 | |
---
Notes
Check In 4:00 pm EST
Check Out 11:00 am EST
$300 payment required at time of booking or payment in full if arrival is less than 2 weeks away
Must be 25 years old to rent cabin
Cabins cannot accommodate weddings, rehearsals, or large parties
Even last minute reservations are subject to cancelation penalties
Featured Rental Cabin
Blue Ridge
6 Guests
3 Bedrooms
3 Bathrooms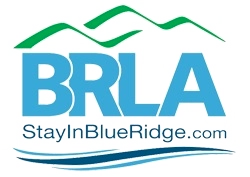 Blue Ridge Loging Association