Cuddle Up Cabin Rentals Property Management Expertise

Don't worry, we get it…. It is more than just a cabin, it is your second home and no matter the background, there is either great sentimental or financial investment in your cabin-- in many cases both! At Cuddle Up Cabin Rentals your cabin is never just another property on the rental roster, and you are more than just an owner.

When Cuddle Up Cabin Rentals first opened its doors in 2004, under the same ownership it has to this day, the motivation was to offer exceptional customer service and a consistent and quality option for property management and vacation rentals in the growing North Georgia Mountain market. Each cabin and owner are unique, as are their motivations to put their home on the rental market and that is why our goal has always been to partner with our cabin owners and take it beyond standard property management. You are never just a number with Cuddle Up Cabins, we know each owner by name and form a relationship, enabling us to cater our management style to your needs and expectations.

Whether you are considering property management because you, "just don't make it up to the cabin as much as we used to" and the stress of arranging the basic upkeep and balancing the distance from home is becoming too difficult a burden to carry, or have you been trying your hand at managing the property yourself from home and the hassle of coordinating rentals, maintenance, housekeeping and taxes is taking up all your time, even those who have purchased and plan to use a home primarily as a financial investment-- Cuddle Up Cabin Rentals has the experience and expertise you need, and reputation to back it up.
Over 50% of the cabins in our rental program have been with us over 5 years
Many cabin owners have worked with us over several years, and through the ownership of multiple properties!
Reputation matters! Cuddle Up Cabin Rentals has an enormous return customer base, stretching back to the opening of the company in 2004.
As investors continue to look to the North Georgia Mountain market Cuddle Up Cabin Rentals has one of the highest resale retention rates
Featured Rental Cabin
Blue Ridge
2 Guests
1 Bedrooms
1 Bathrooms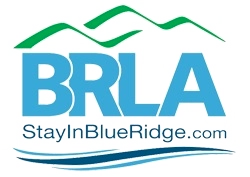 Blue Ridge Loging Association