Treetops Cabin Rental

A spacious cabin rental near the Ocoee River and McCaysville with wrap-around deck and mountain views.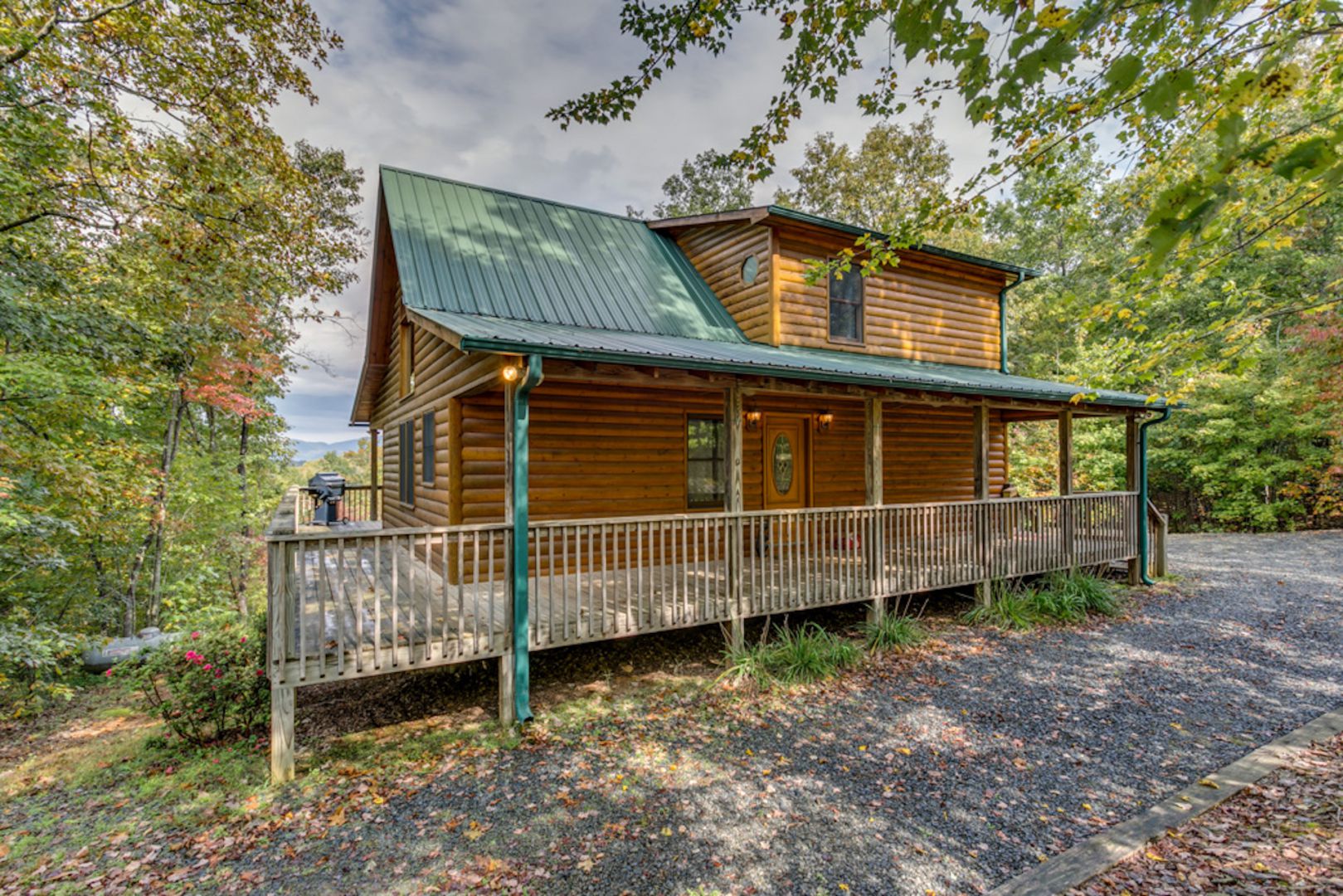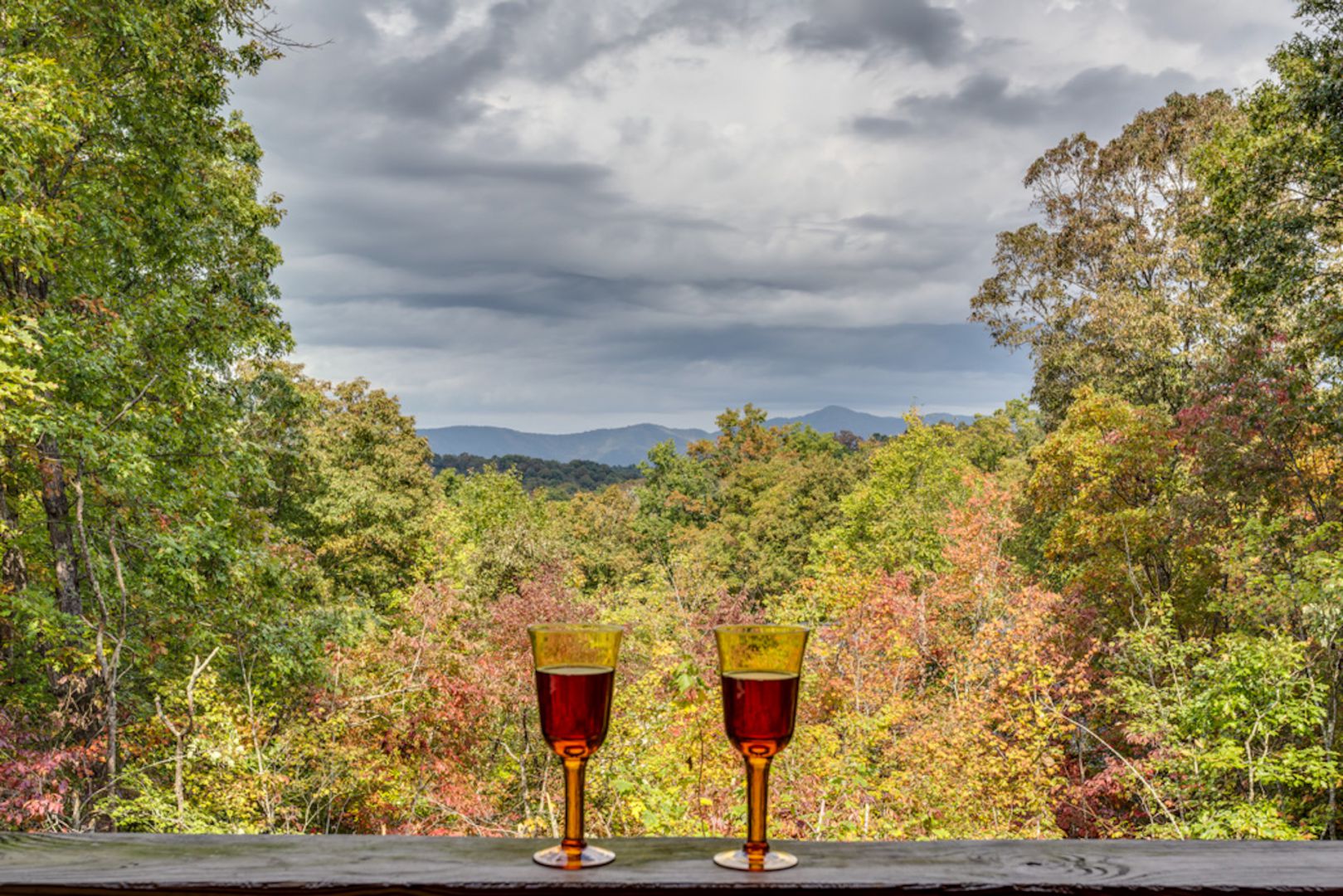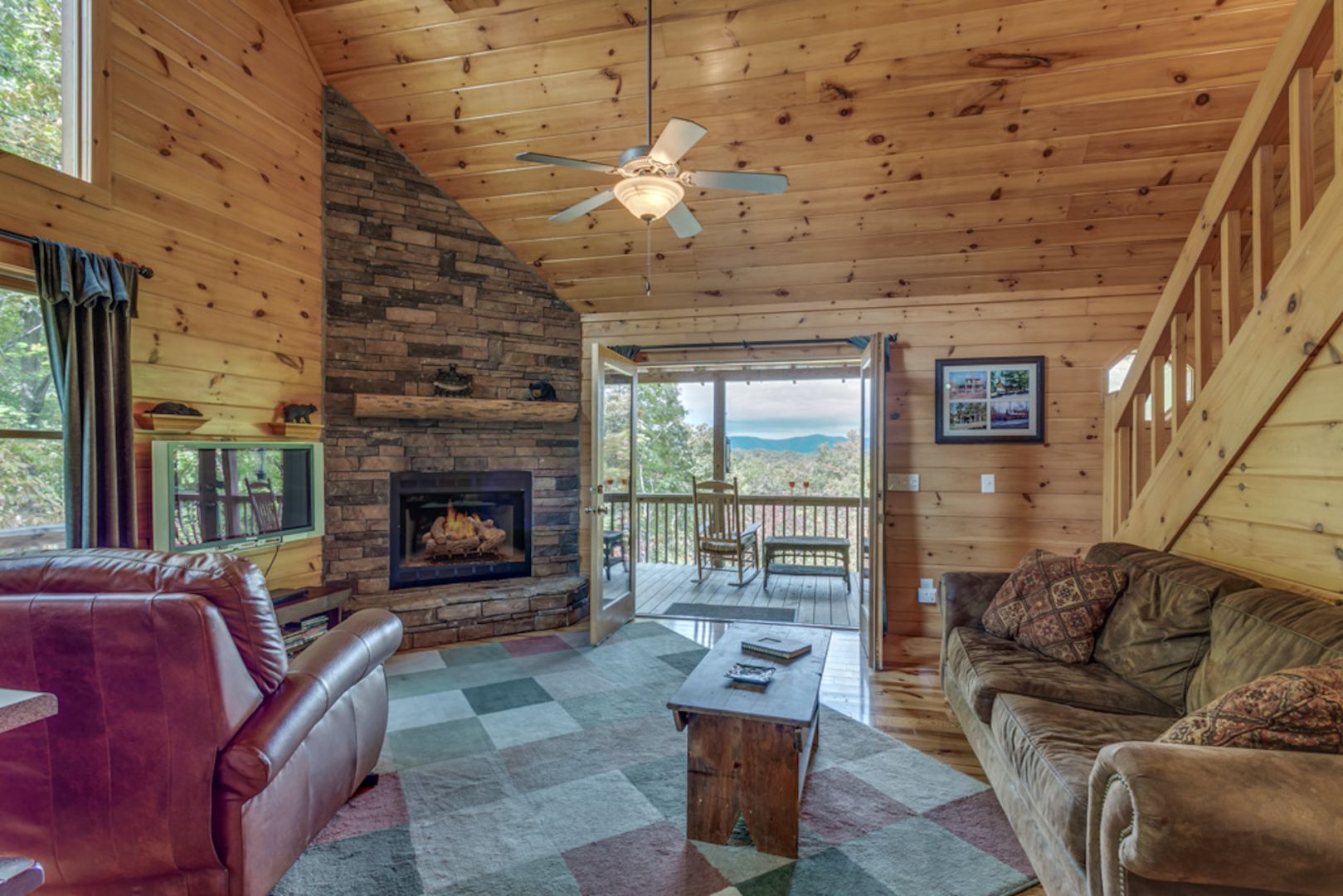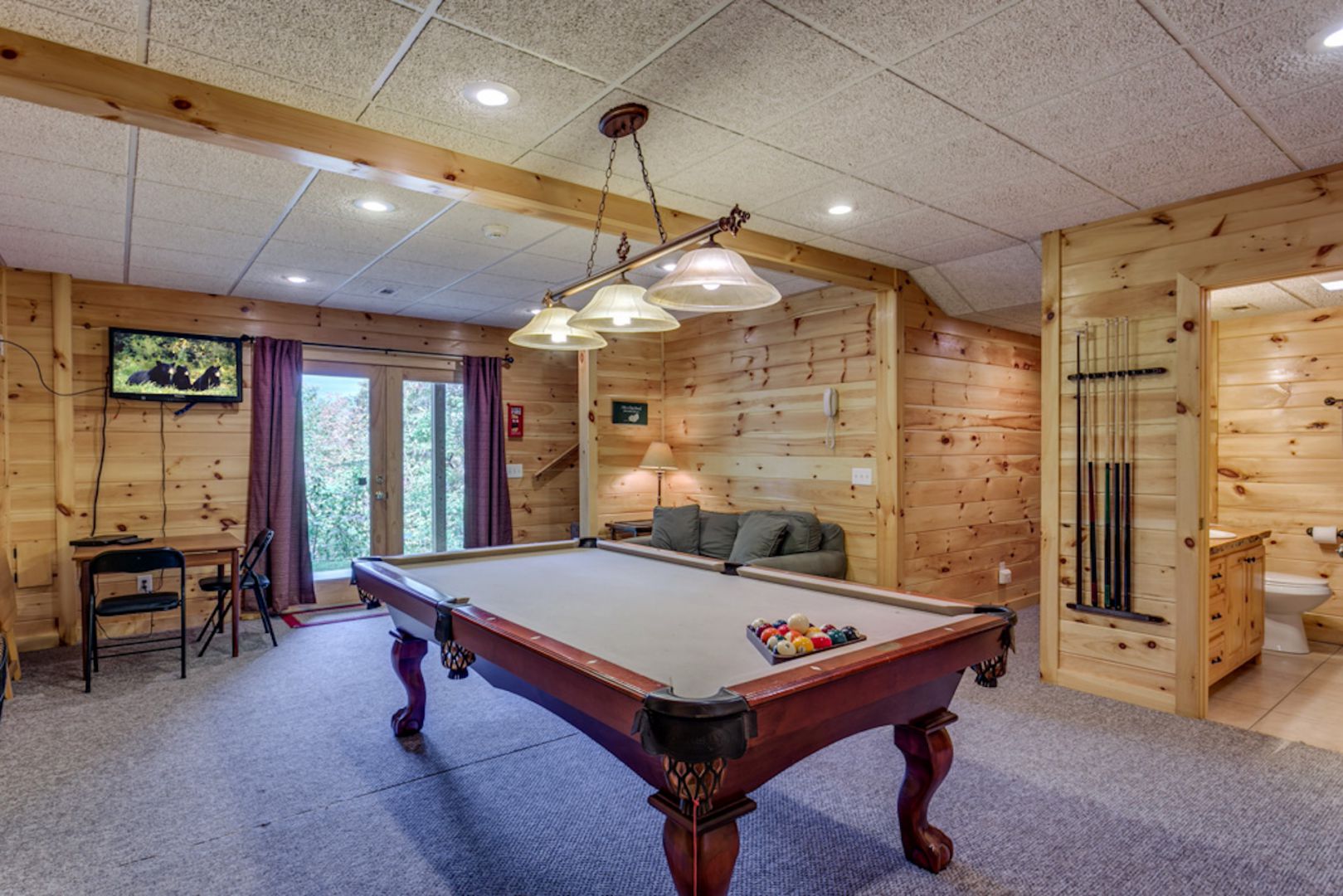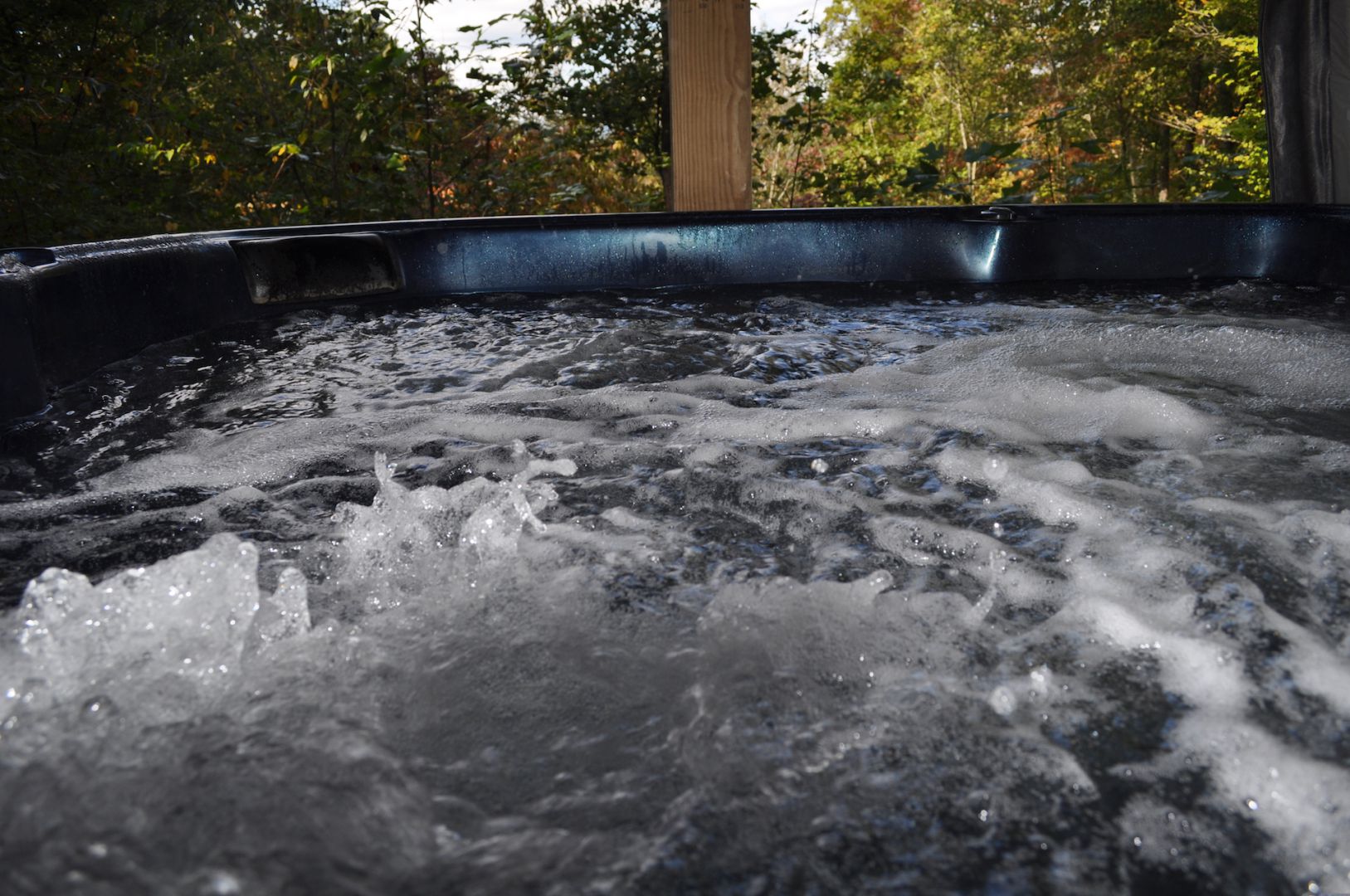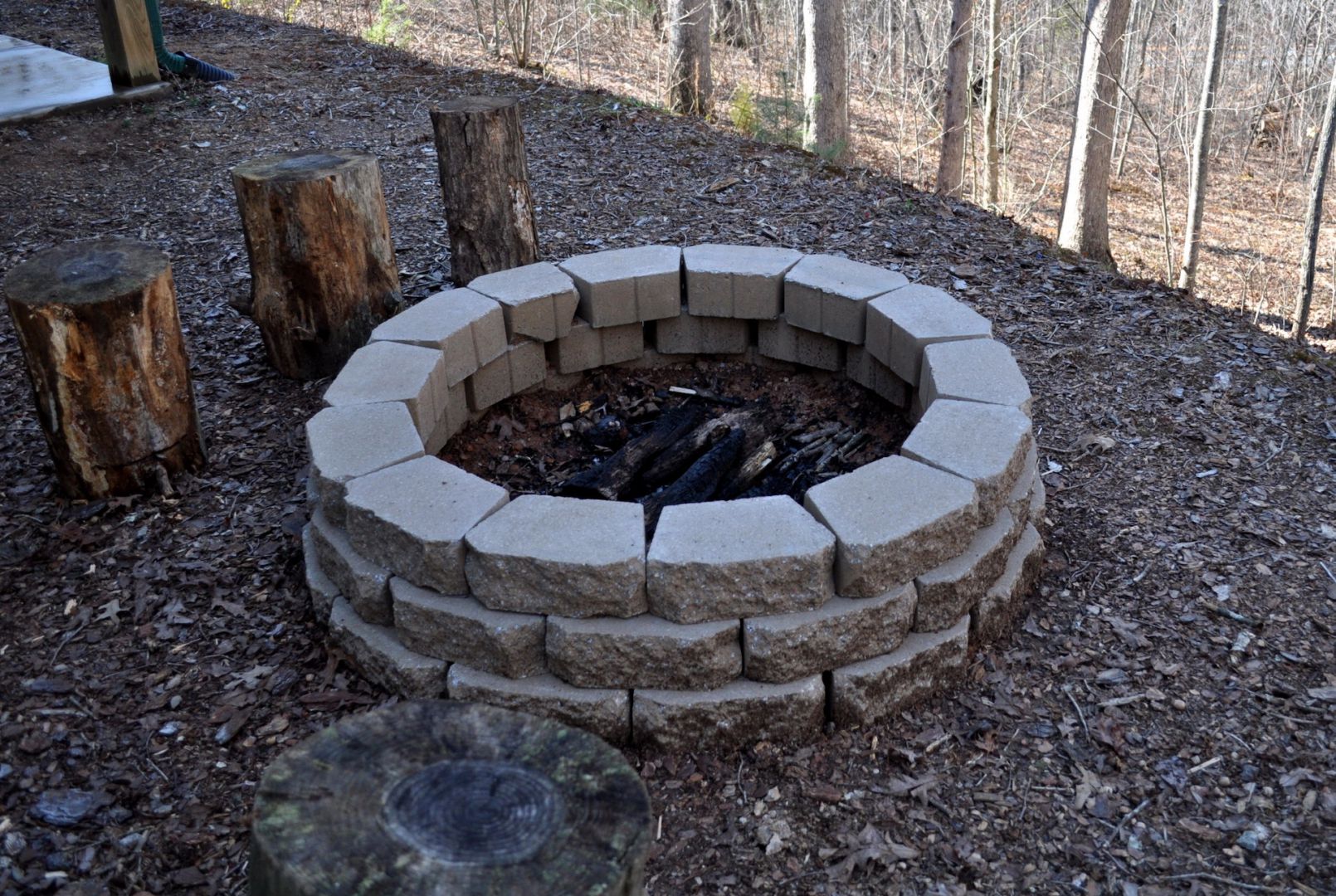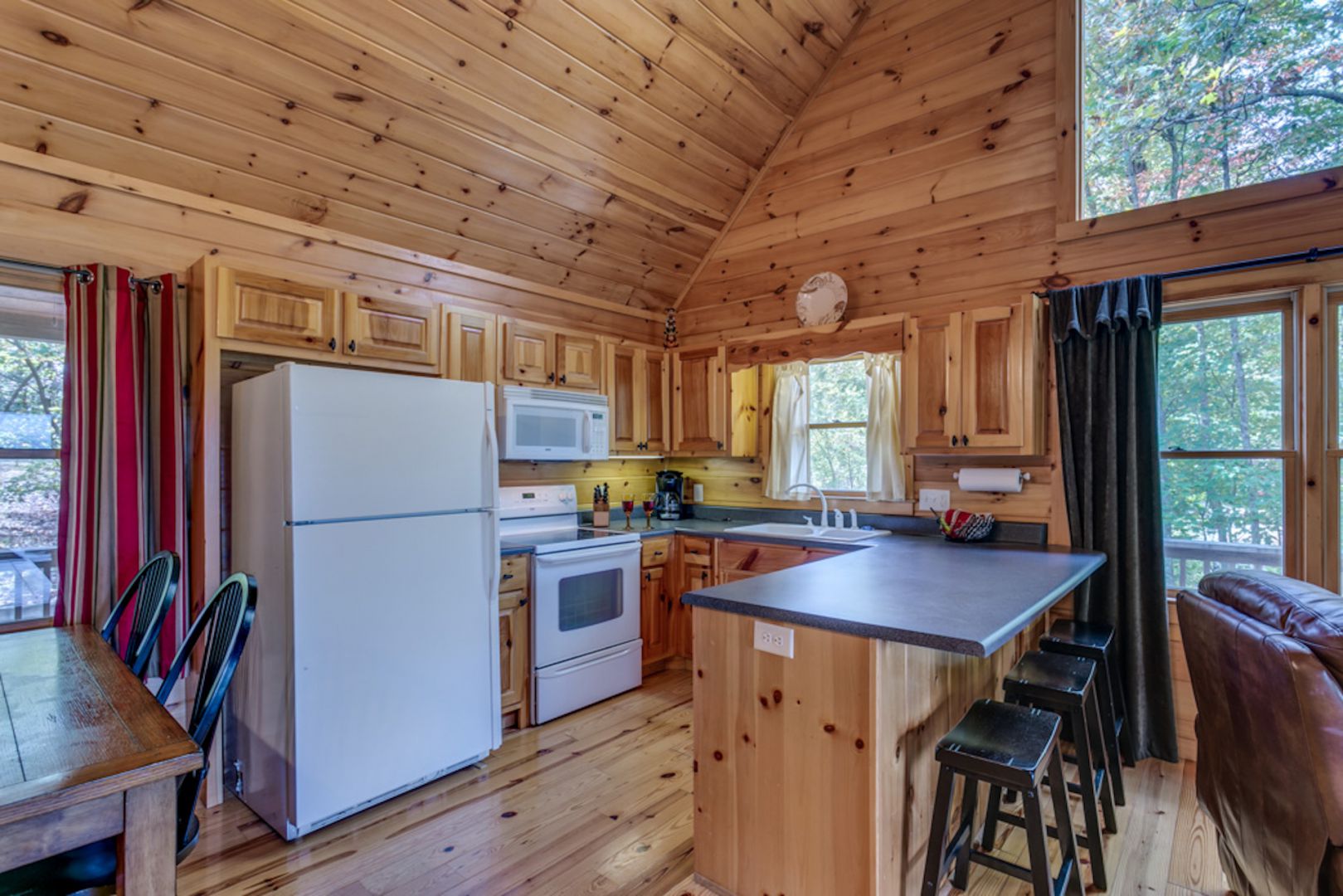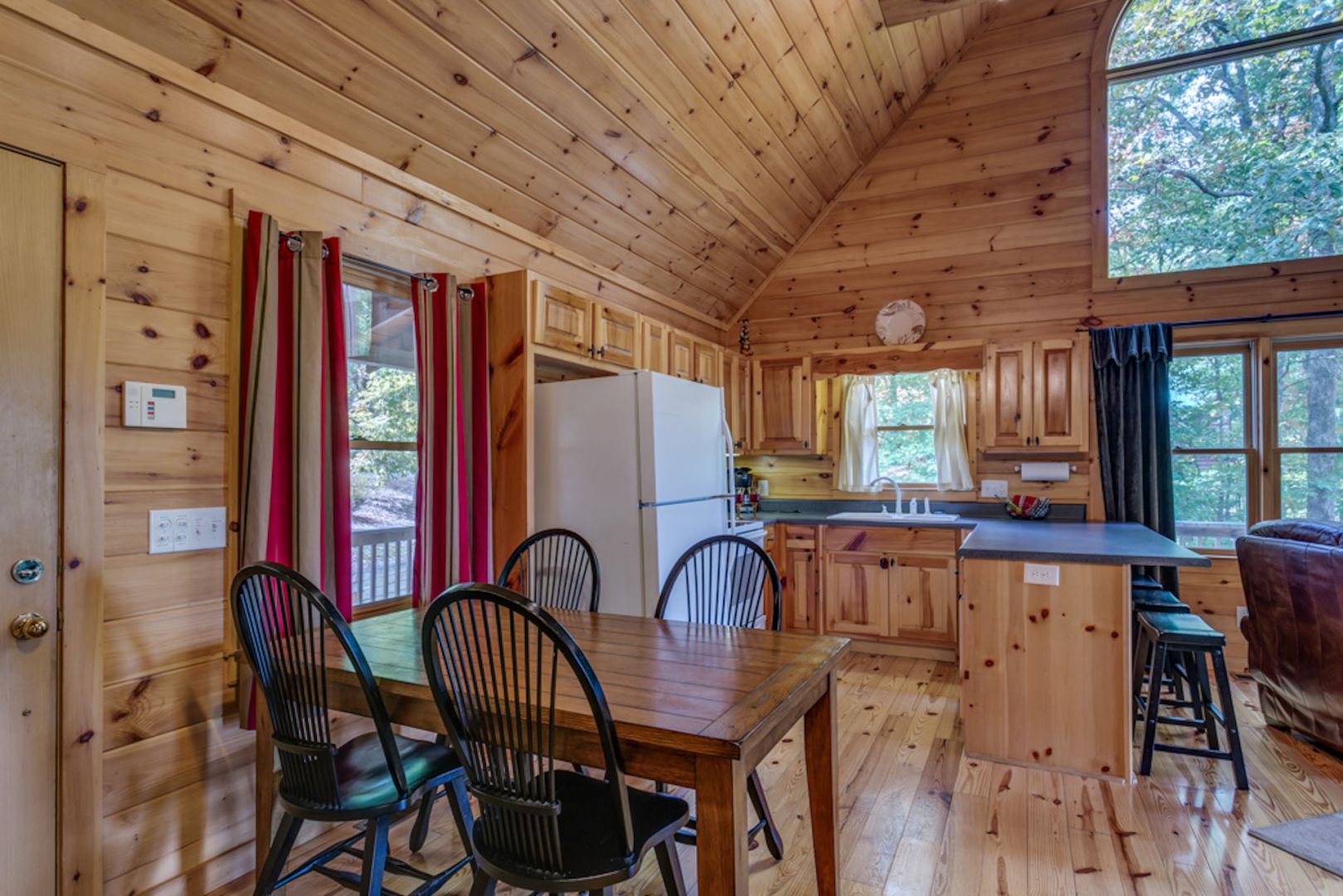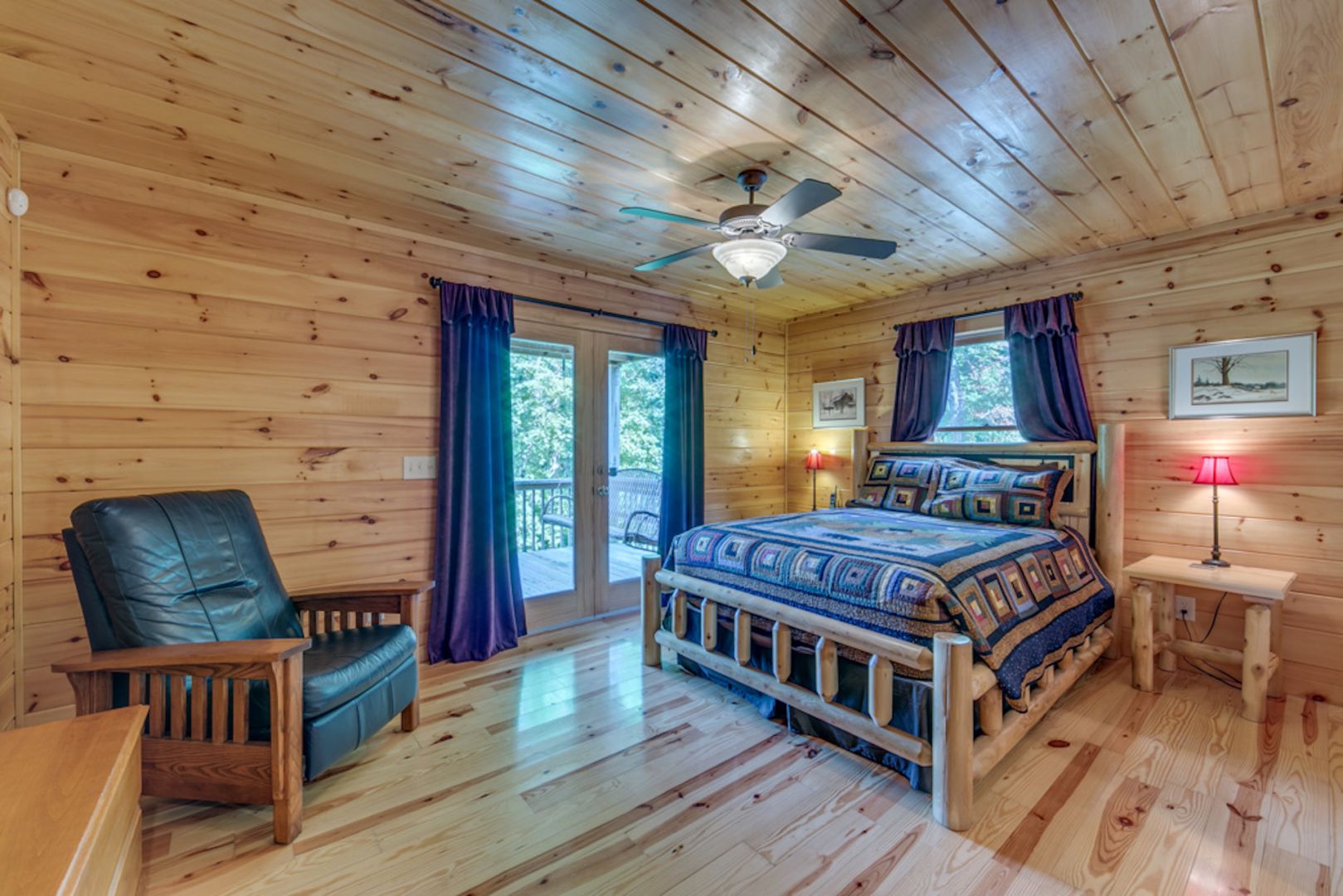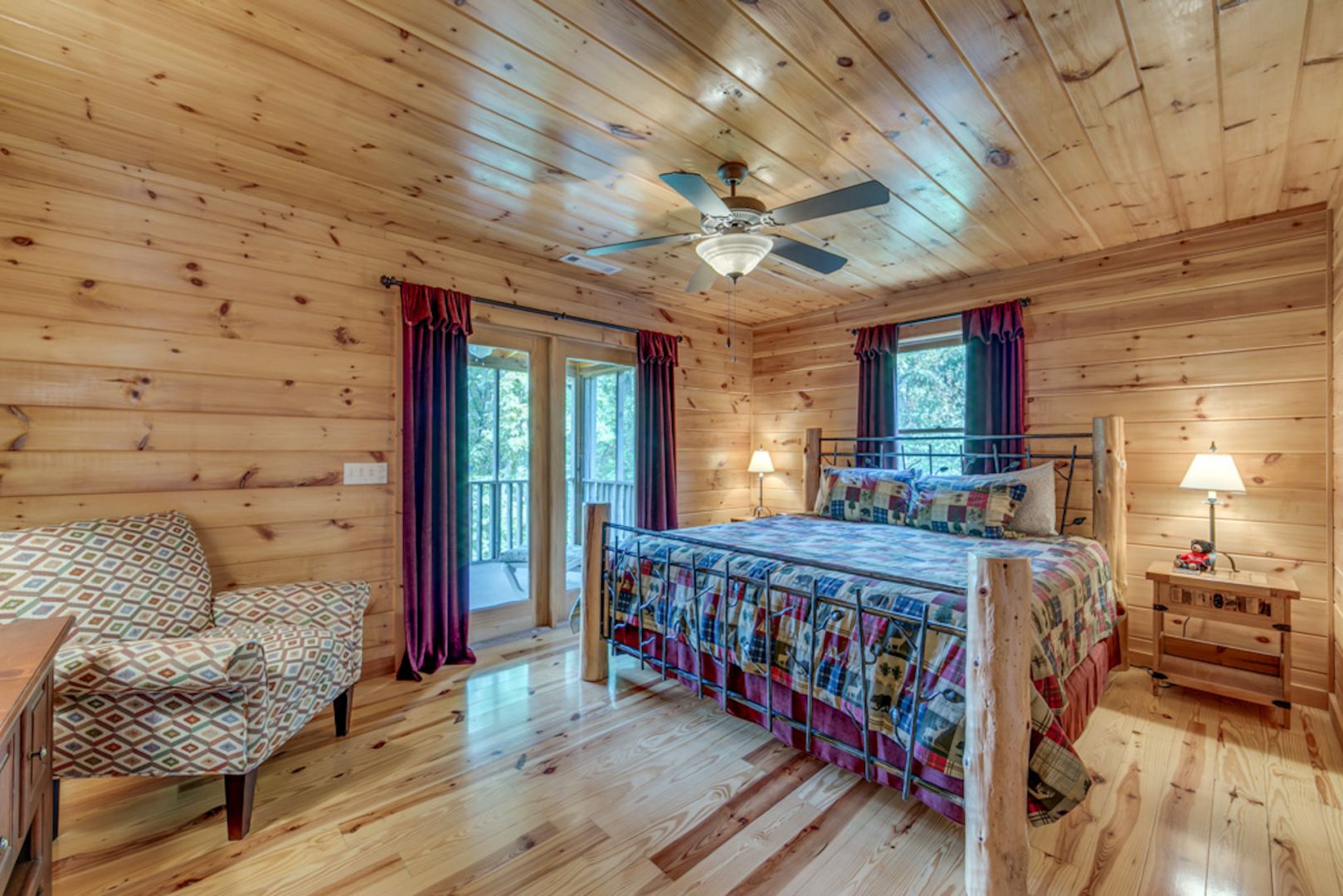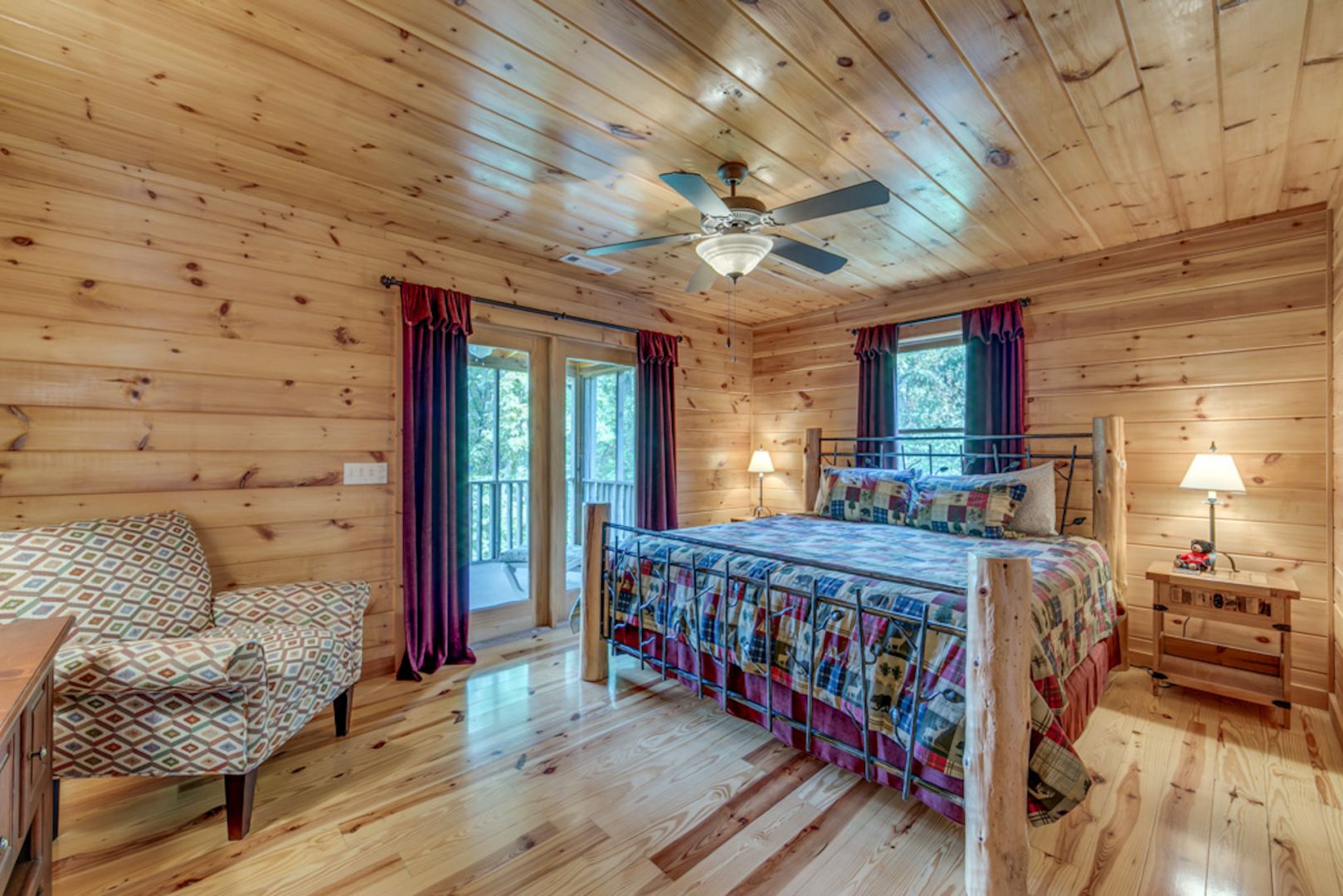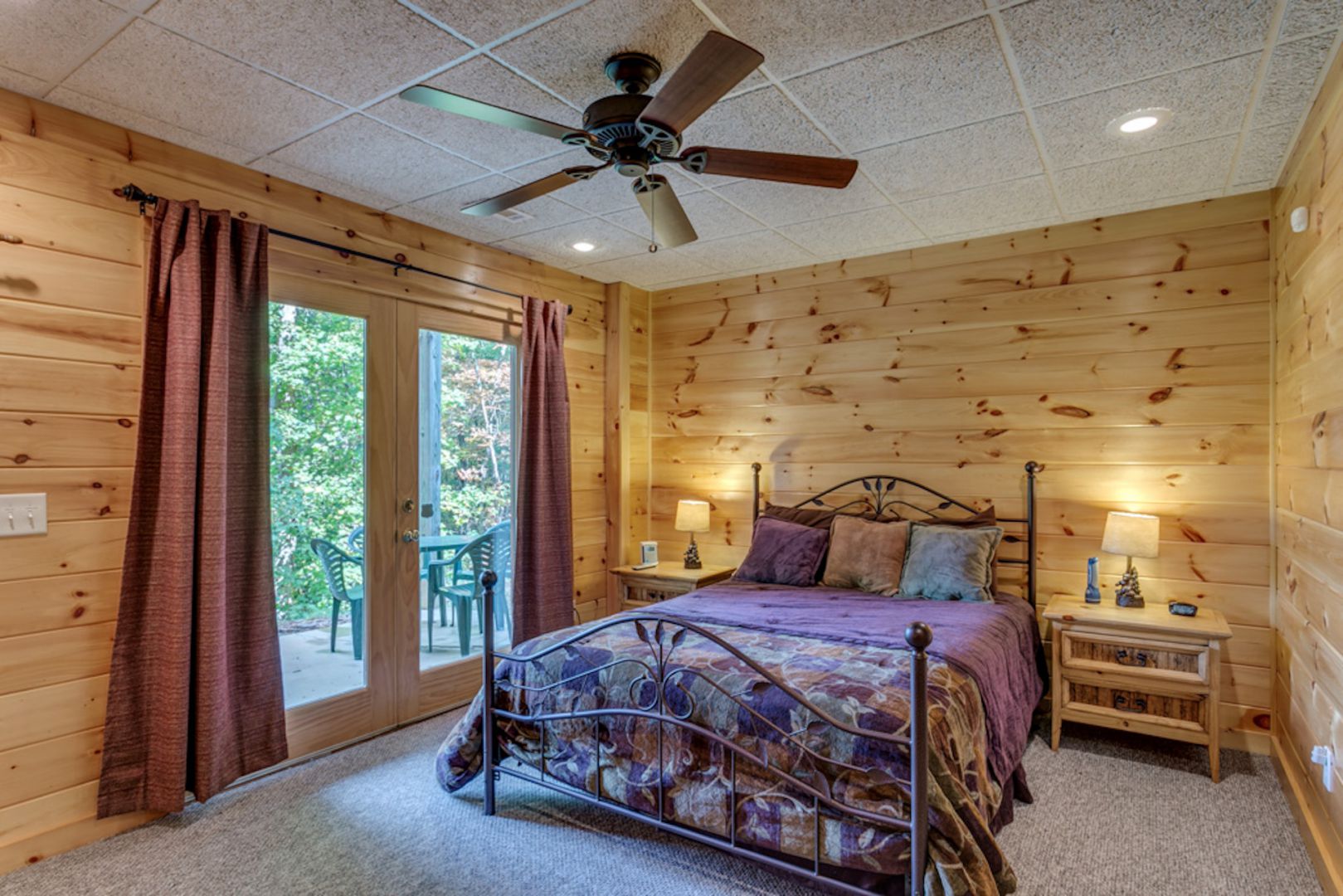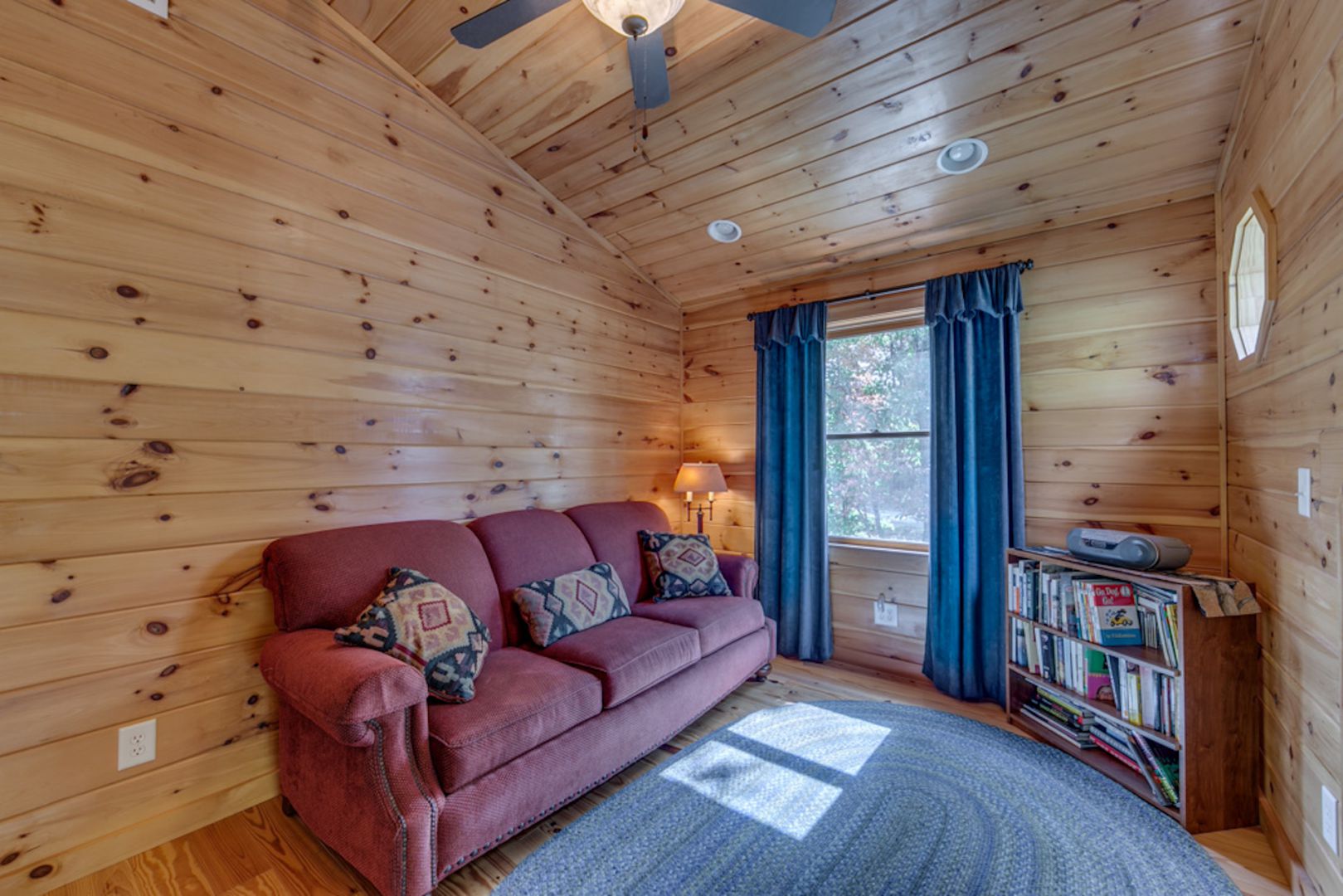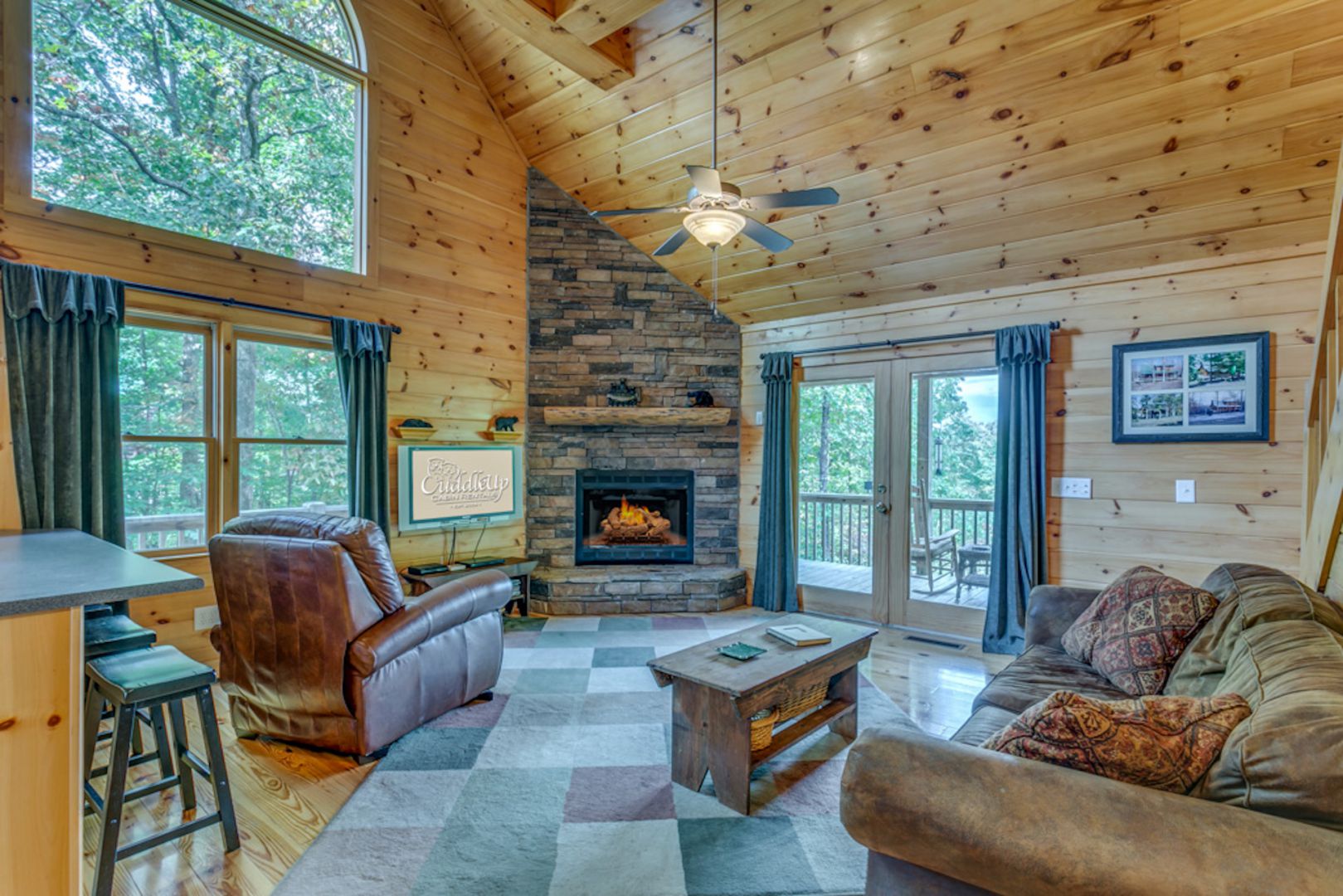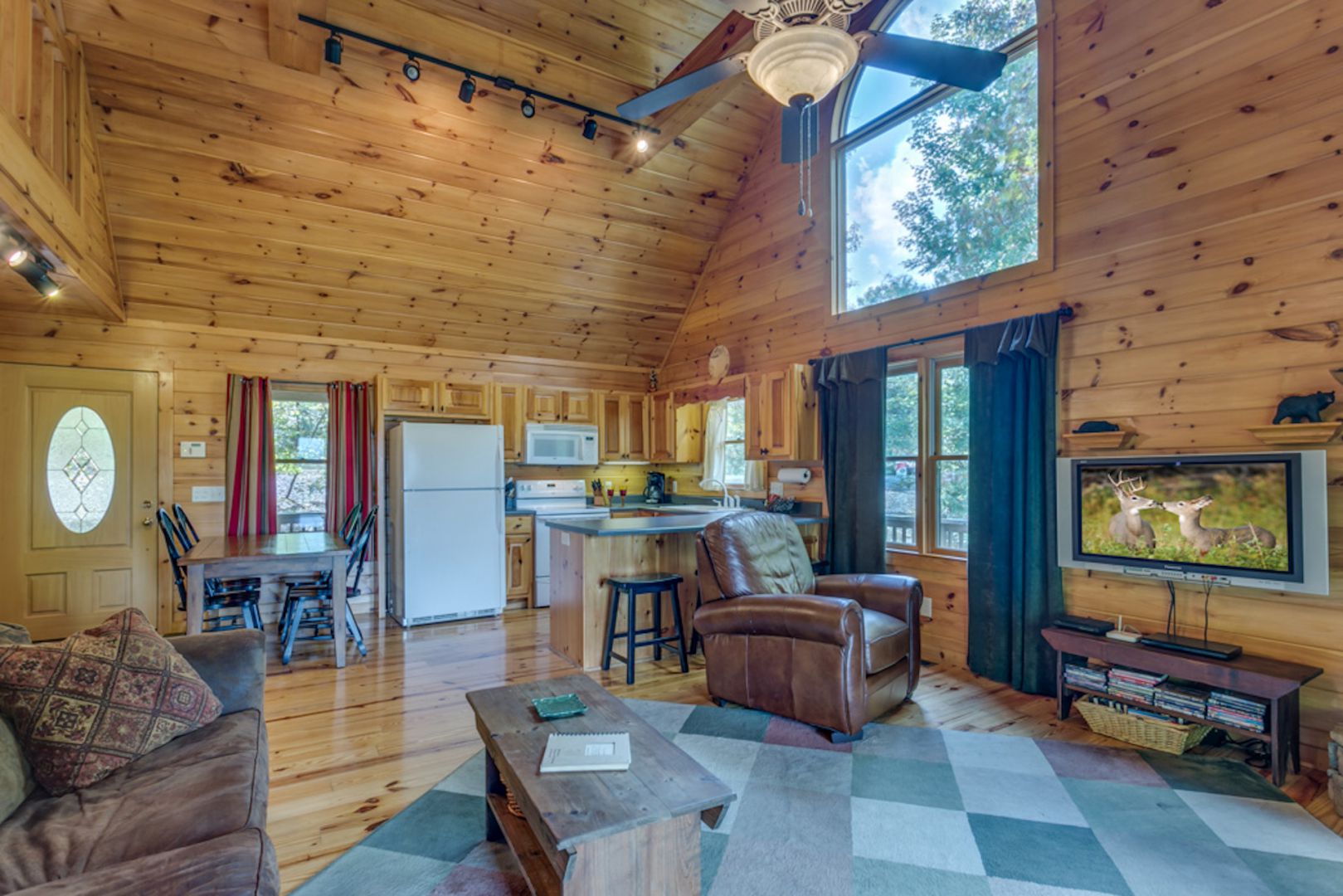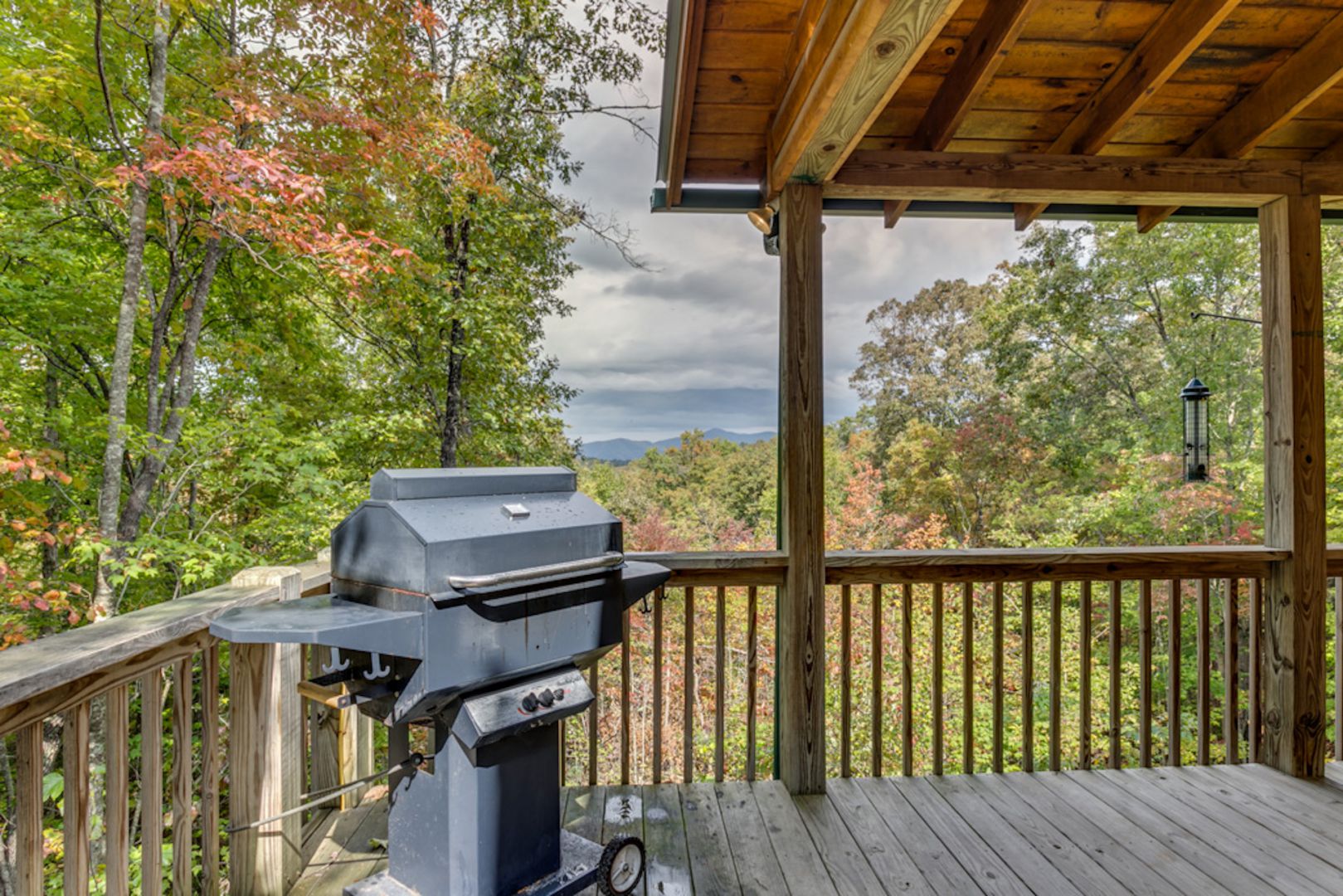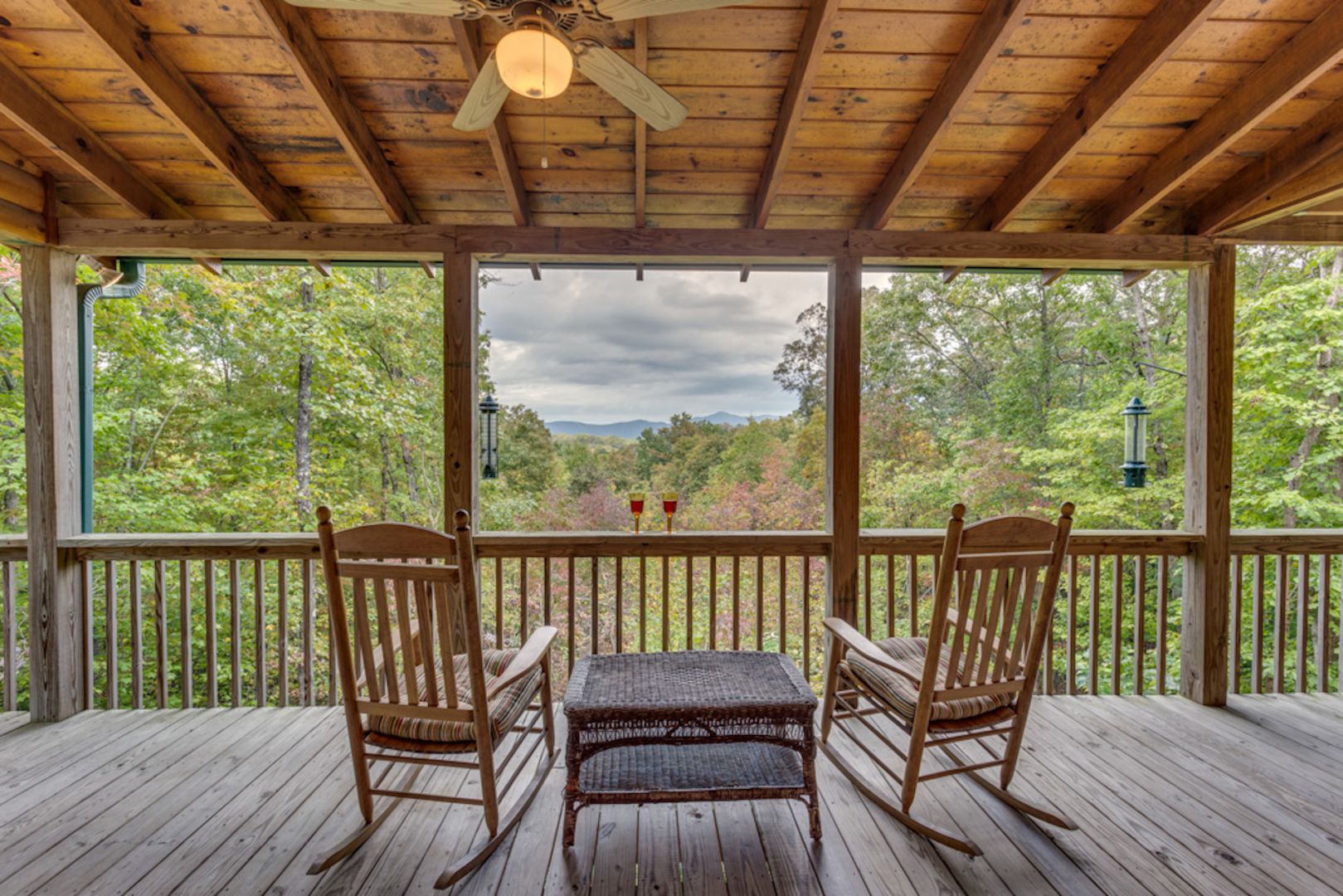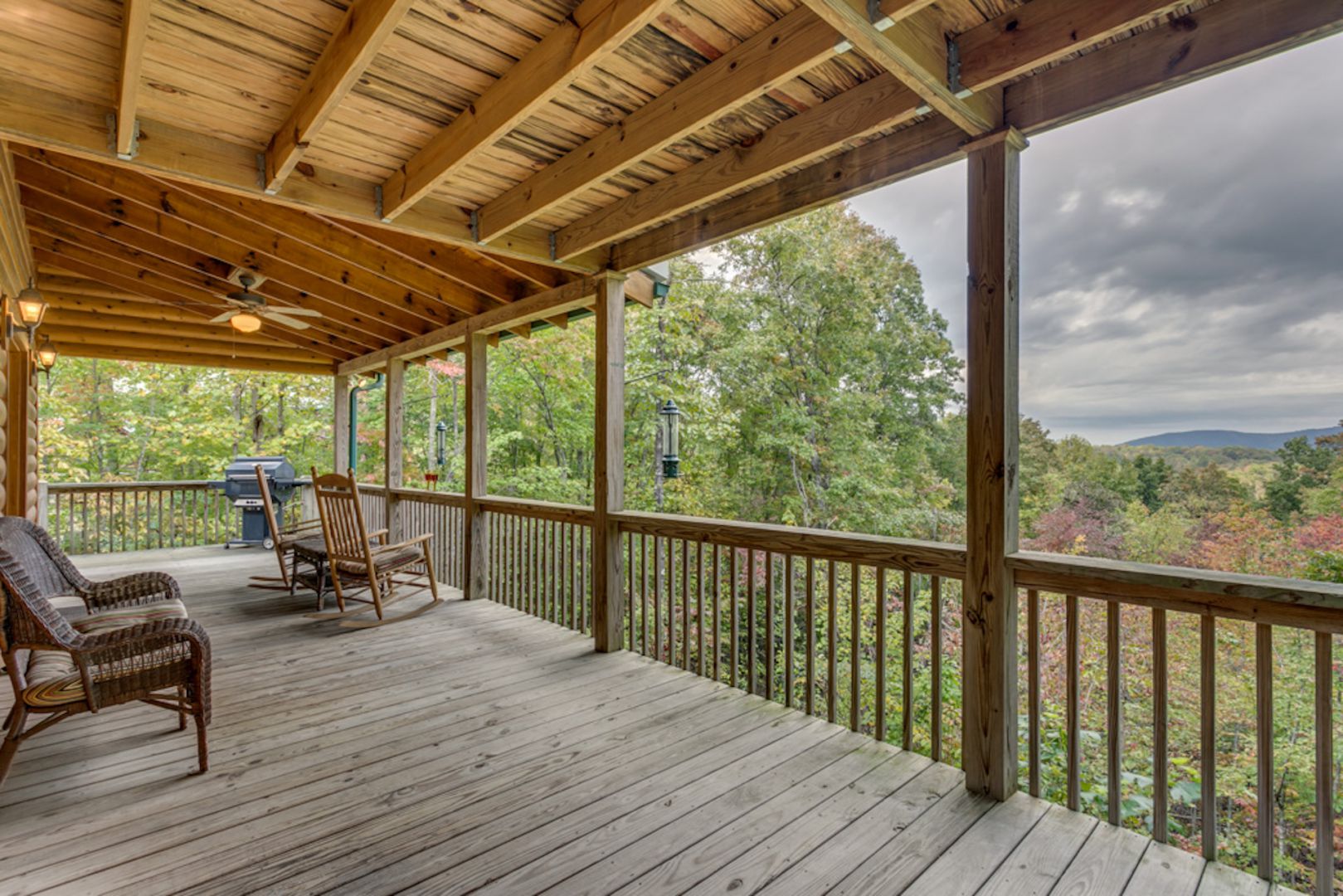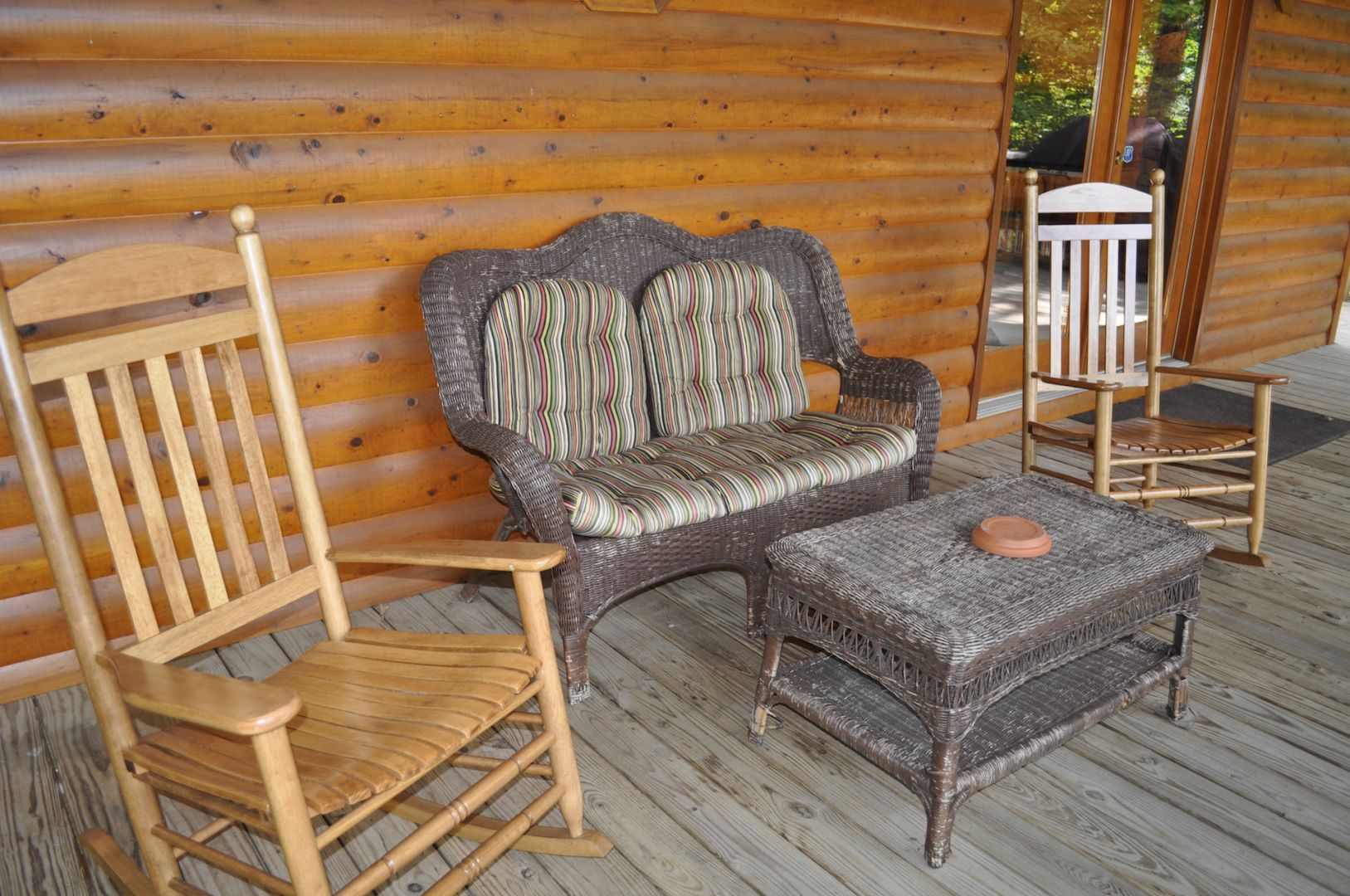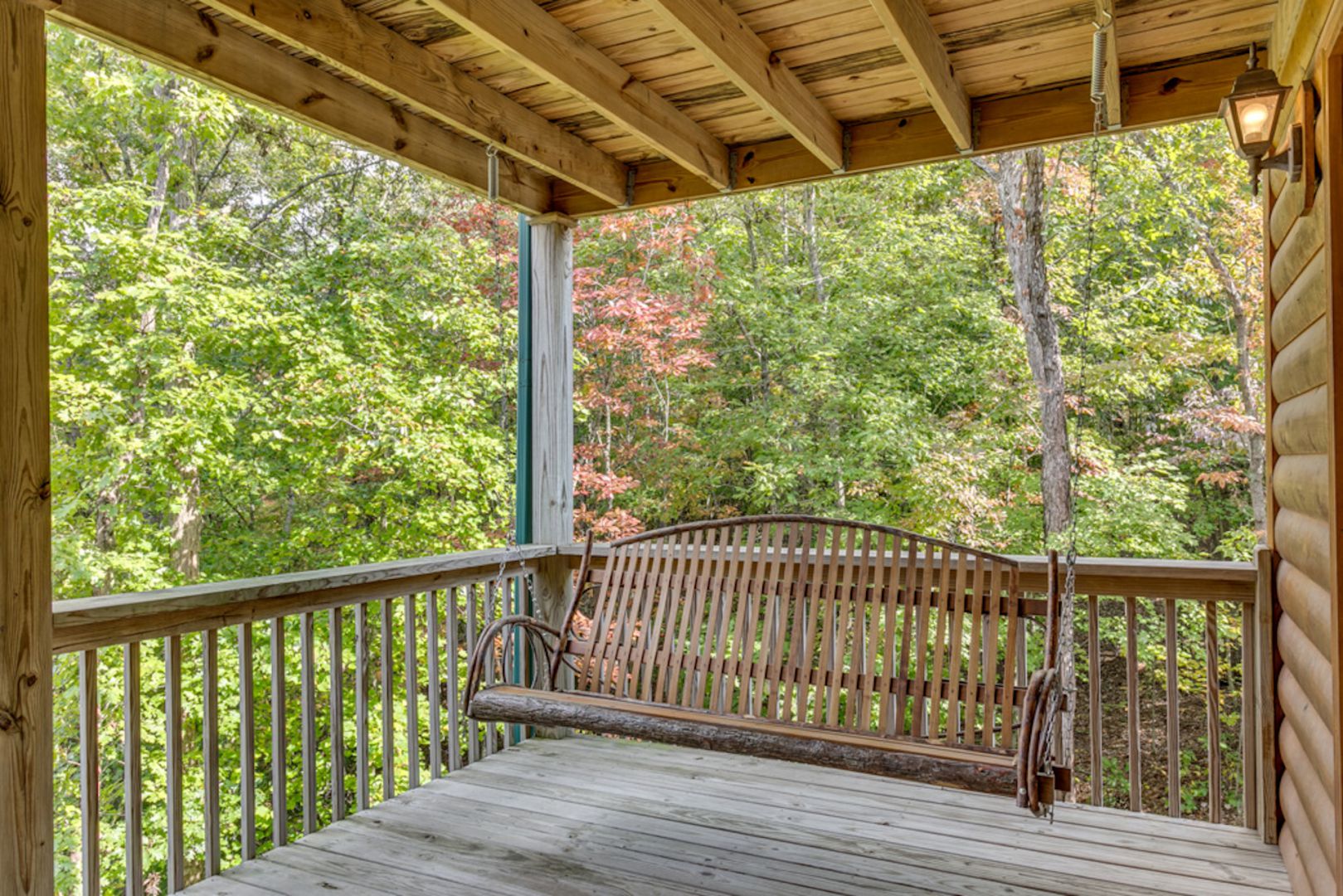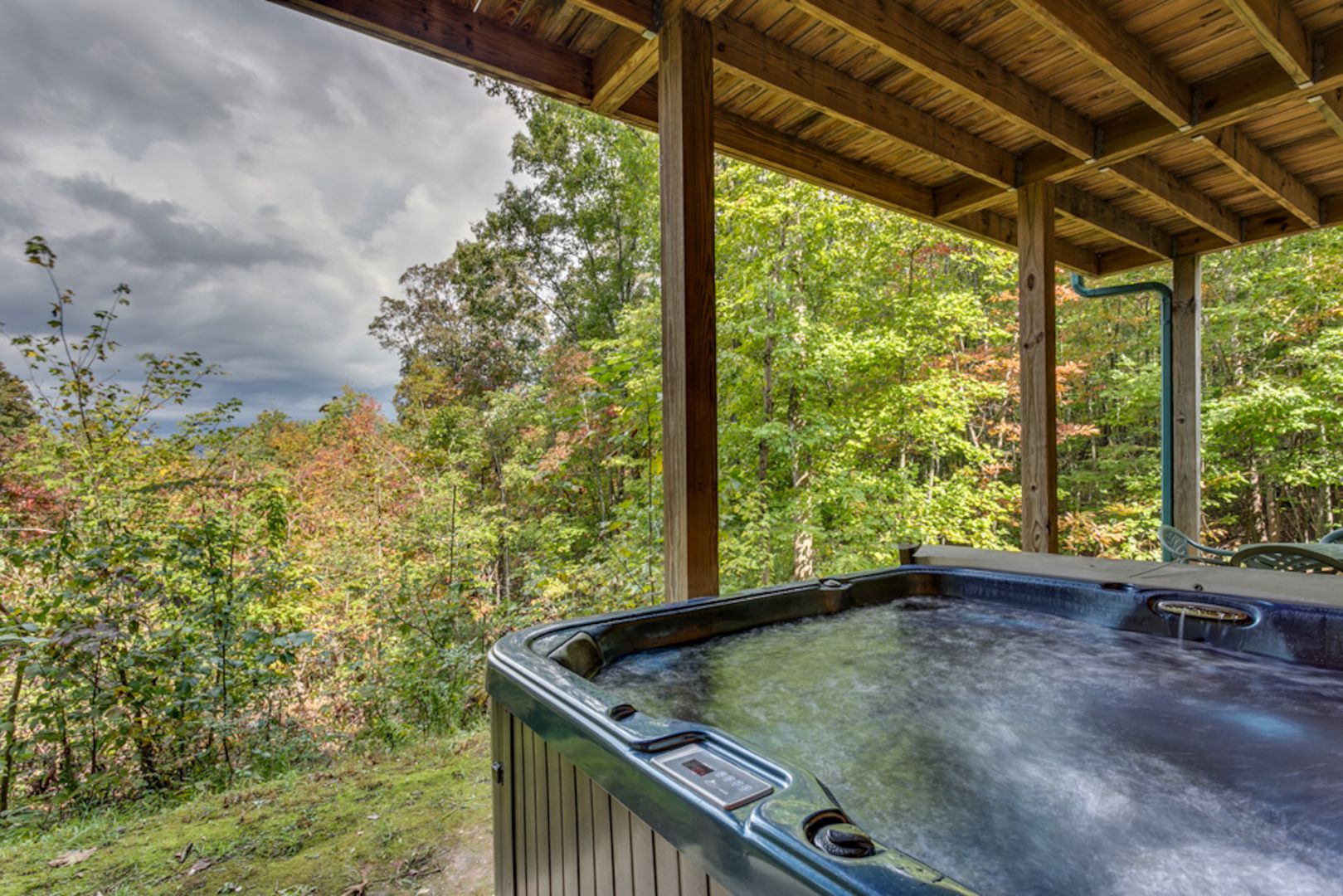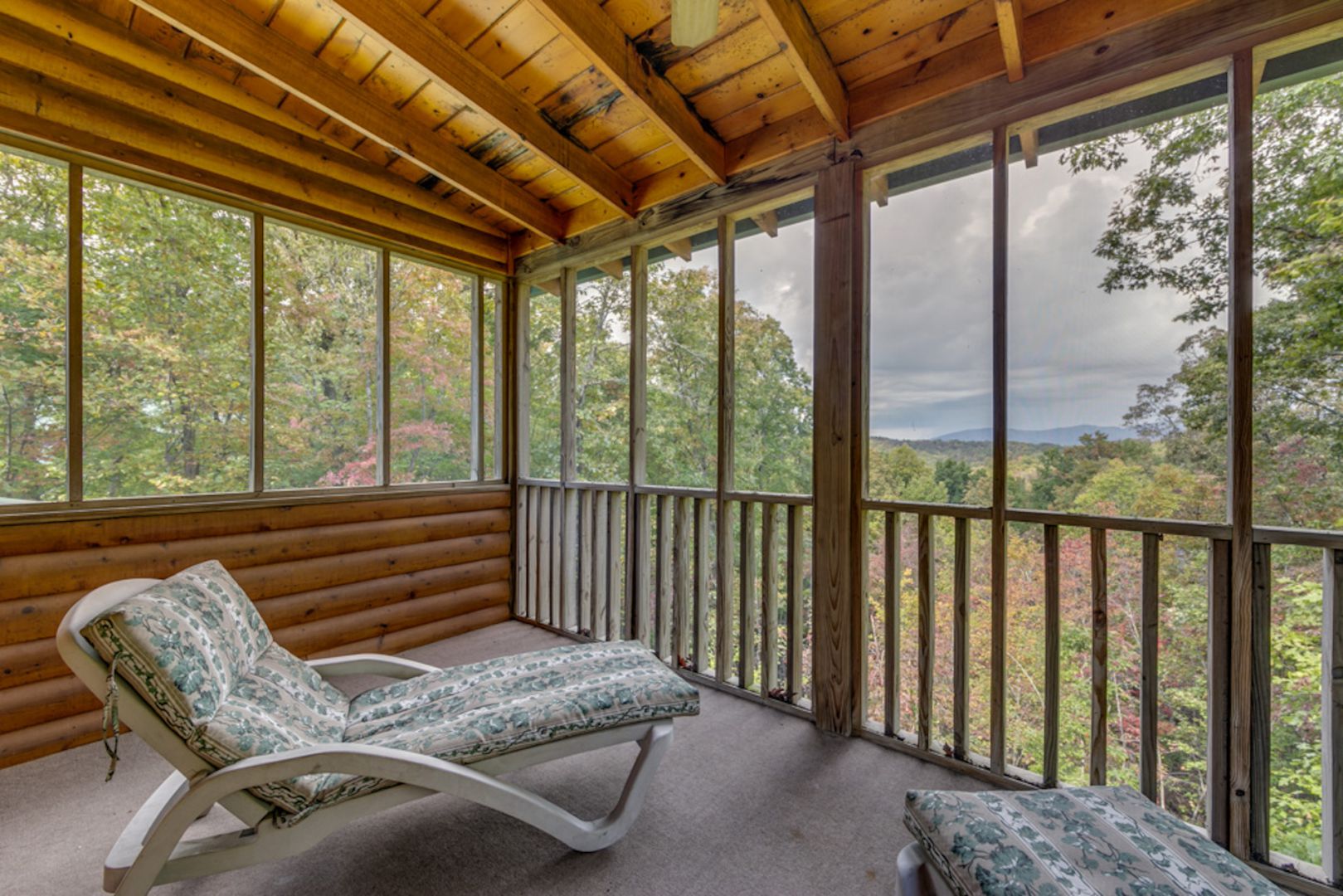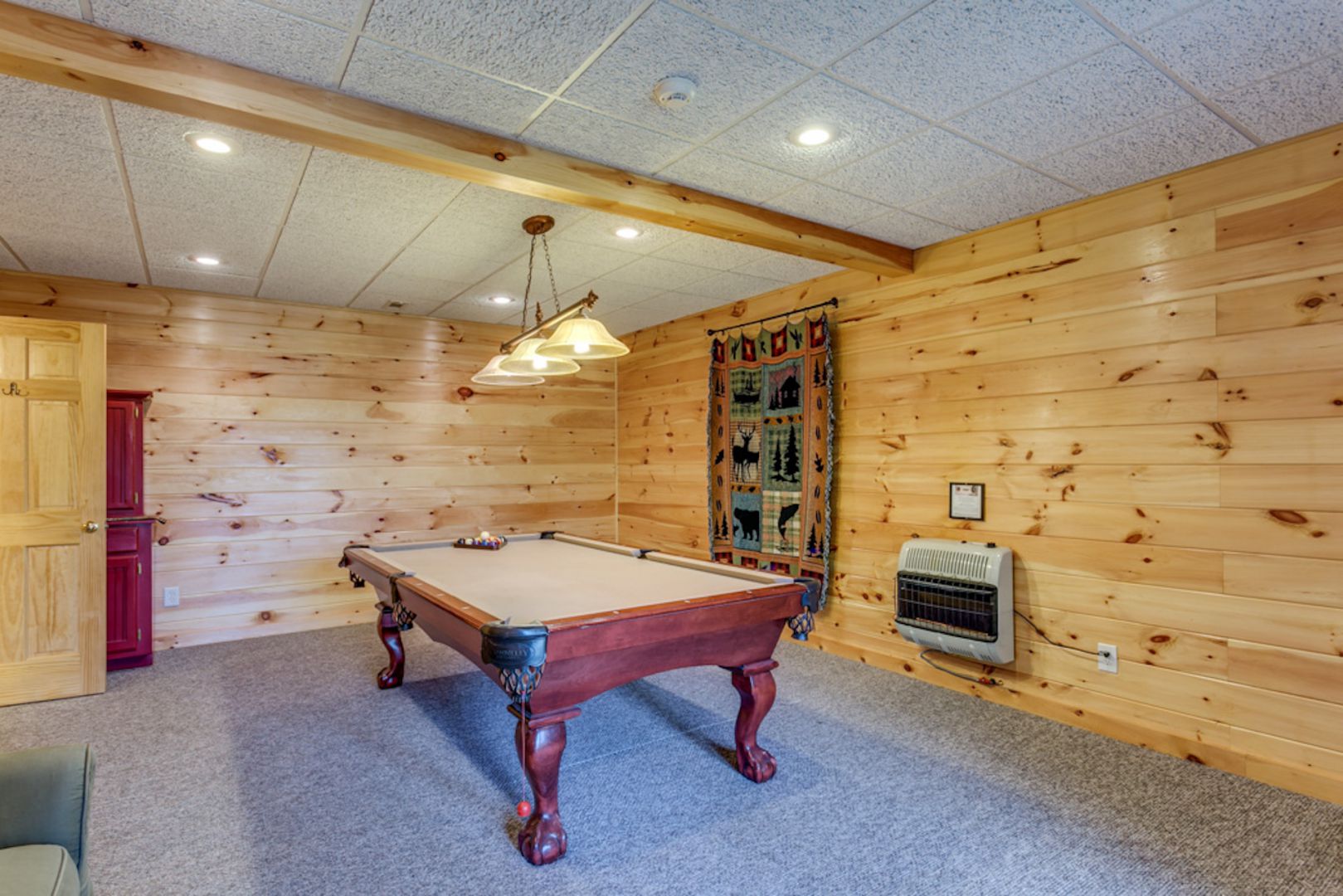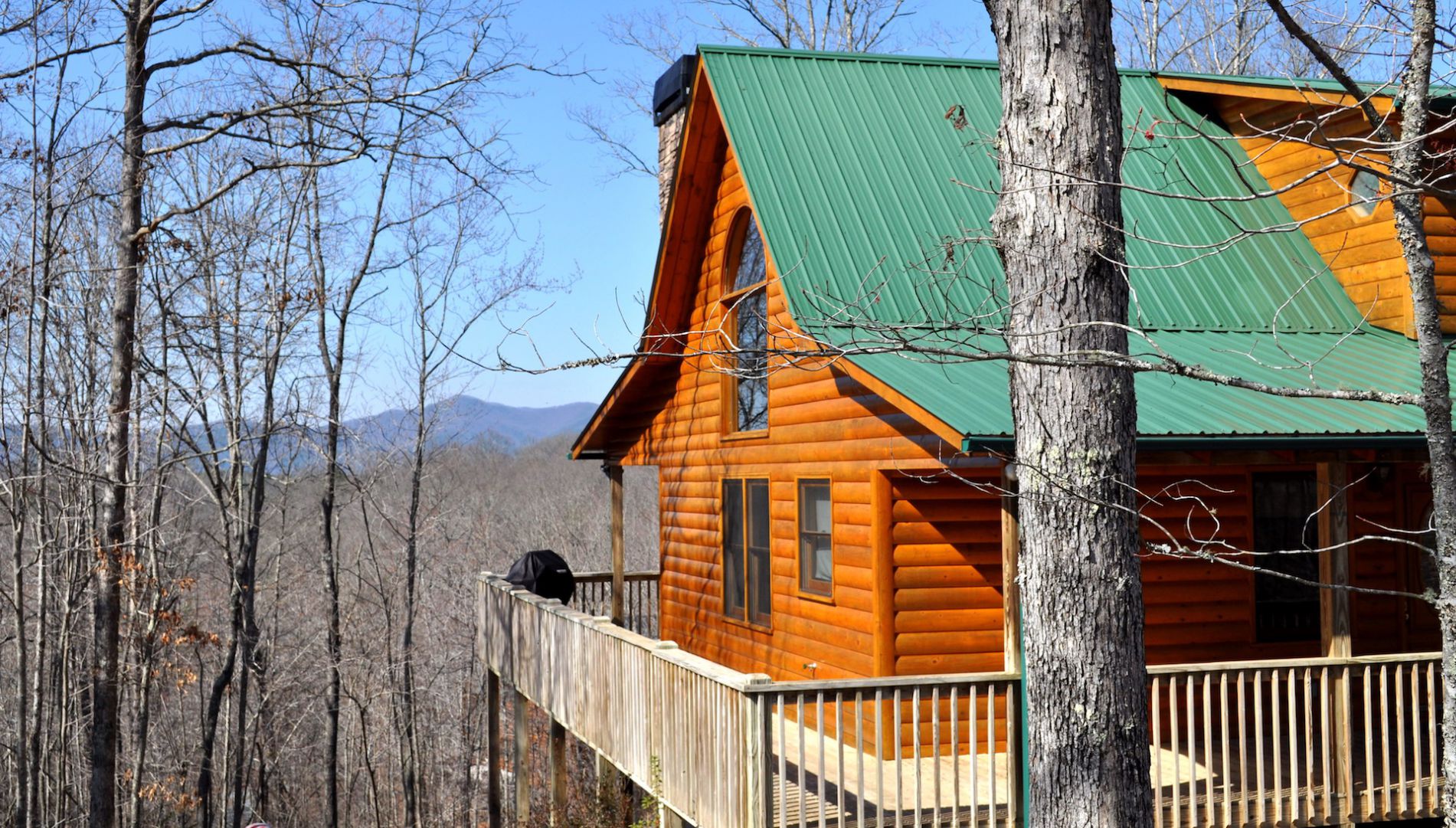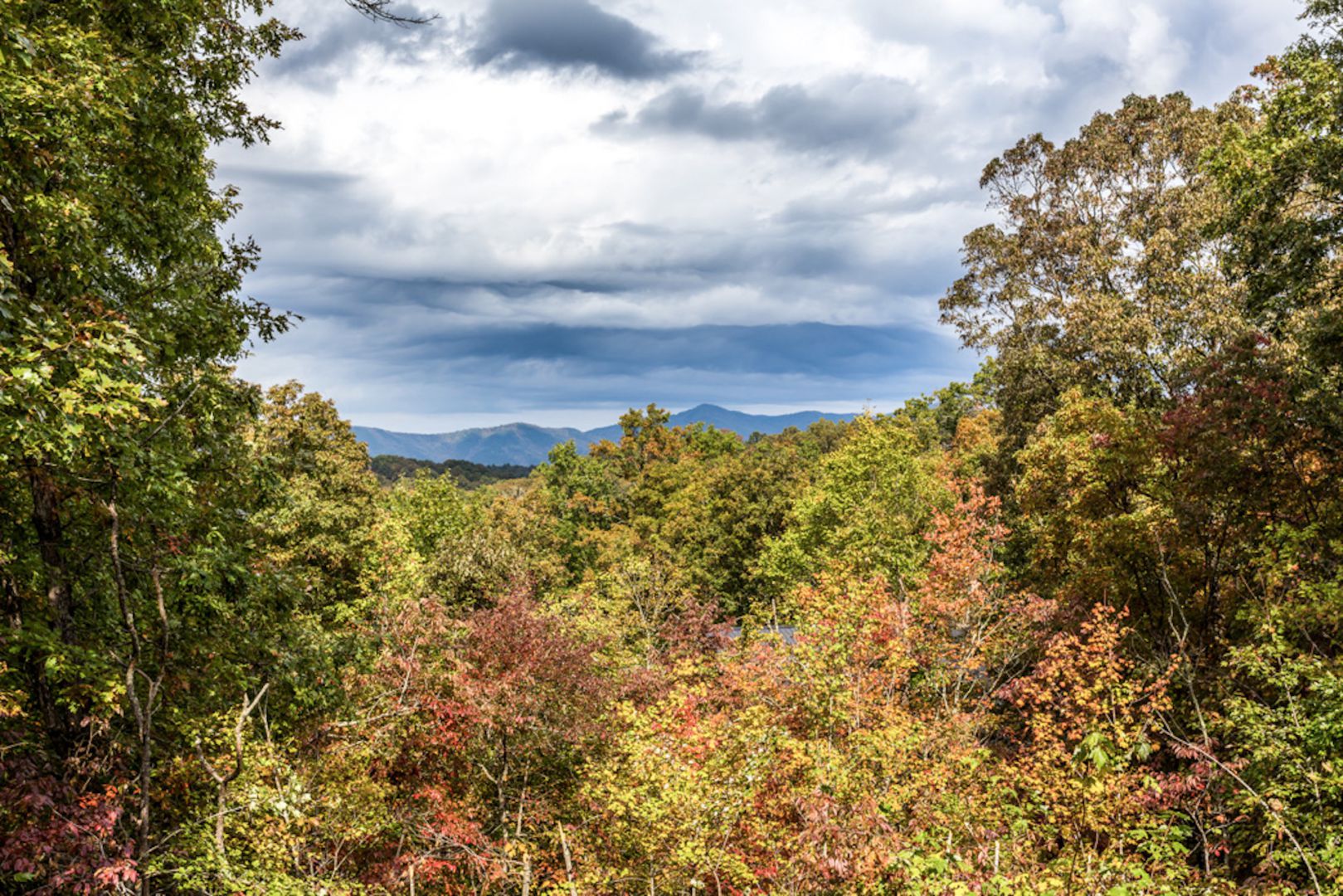 «
»
| | |
| --- | --- |
| Guests | 2 |
| Bedrooms | 6 |
| Bathrooms | 10 |
Icons Go Here
Description
**Free Activities Included! To enhance your vacation experience, Cuddle Up Cabin Rentals includes Xplorie, which means free admissions and rentals everyday of your stay at select popular attractions in the area. Please Click Here to see the free fun included with Cuddle Up Cabin Rentals**
When it comes to a fantastic location, this cabin rental near the Ocoee River and McCaysville gives you access to whitewater, tubing, trout fishing, mountain bike, hiking trails, and joys of being cozy in a comfortable accommodation. You are under 10 minutes to the Ocoee River and white water rafting and this rental cabin is large enough to comfortably accommodate up to 10 guests. Your family or small group will enjoy the mountain views and the mountain community of Hideaway Falls. Although its location is one of its greatest amenities, this cabin rental also combines the classic charm of a mountain cabin with all the luxury guests crave.
Basic amenities include WiFi, large flat screen televisions, a full size pool table, gas fireplace, private screened porch and stacked stone outdoor fire pit. Traditional leather sofas and cabin decor give Treetops a cozy ambiance with open spaces with sunlight streaming through the large windows. Each bedroom in this Ocoee River cabin rental features French doors that open wide to to the fresh air and mountain views. Whether you choose to enjoy the view from your private bedroom or you choose to take advantage of the wrap around porch, you have everything you need to make the most of the scenic views.
Spend an afternoon on the Ocoee River, rafting or fishing, or hiking along the Tanasi Trail System. You might like to go horseback riding too with Blanche Manor. Before you return to civilization, spend some time enjoying the fresh pie at the Cider House Cafe.
Amenities
This cabin does NOT allow pets
Year Round Mountain View
Hot Tub
Wi-Fi
Pool Table
Gas Grill
Board Games & Books for all Ages
Gas Log Fireplace (Seasonal use of gas logs is available October 1st- March 31st. Gas logs are disabled during the Summer months.)
Flat Screen TV with DVD in Great Room
Main level Master with Queen Bed & 32 inch flat screen tv
Master Suite with King Bed & 32 inch flat screen tv
Private Screened Porch off Master Suite
Terrace Level Bedroom with Queen Bed, 32 inch flat screen, & hot tub access
Board Games & Books for all Ages
Outdoor fire pit (Guests supply firewood)
Washer & Dryer
Fully Equipped Kitchen
Microwave
Walking distance to cabins like Country Dreams, Crooked Creek, On Golden Pond, Hidden Creek, and Twin Creeks
Under 10 minutes to whitewater rafting, horseback riding, & tubing.
Complimentary bath soaps & 1 single use laundry detergent left for each stay.
Rates
* Rates are subject to change without notice. Pricing excludes taxes, additional options and fees.
| | | | | | | | | | |
| --- | --- | --- | --- | --- | --- | --- | --- | --- | --- |
| Vacation Rental Standard Pricing | Sun | Mon | Tue | Wed | Thu | Fri | Sat | Min Nights | |
| Mid Season | $150.00 | $150.00 | $150.00 | $150.00 | $150.00 | $150.00 | $150.00 | 2 | |
| Peak Season | $150.00 | $150.00 | $150.00 | $150.00 | $150.00 | $150.00 | $150.00 | 2 | |
| Holiday Season | $150.00 | $150.00 | $150.00 | $150.00 | $150.00 | $150.00 | $150.00 | 2 | |
| Low Season | $140.00 | $140.00 | $140.00 | $140.00 | $140.00 | $140.00 | $140.00 | 2 | |
---
| | | | | | | | | | | | |
| --- | --- | --- | --- | --- | --- | --- | --- | --- | --- | --- | --- |
| Season | Start | End | Sun | Mon | Tue | Wed | Thu | Fri | Sat | Min Nights | |
| Martin Luther King Jr. Holiday Weekend | 1/16/2020 | 1/20/2020 | $150.00 | $150.00 | $150.00 | $150.00 | $150.00 | $150.00 | $150.00 | 2 | |
| Valentine/Presidents Day Weekend | 2/13/2020 | 2/17/2020 | $150.00 | $150.00 | $150.00 | $150.00 | $150.00 | $150.00 | $150.00 | 3 | |
| Memorial Day Weekend | 5/21/2020 | 5/25/2020 | $150.00 | $150.00 | $150.00 | $150.00 | $150.00 | $150.00 | $150.00 | 3 | |
| Fourth of July | 7/2/2020 | 7/8/2020 | $150.00 | $150.00 | $150.00 | $150.00 | $150.00 | $150.00 | $150.00 | 4 | |
| Labor Day Weekend | 9/4/2020 | 9/7/2020 | $150.00 | $150.00 | $150.00 | $150.00 | $150.00 | $150.00 | $150.00 | 3 | |
| Fall Color & Festivals | 10/1/2020 | 10/26/2020 | $150.00 | $150.00 | $150.00 | $150.00 | $150.00 | $150.00 | $150.00 | 3 | |
| Thanksgiving Holiday | 11/24/2020 | 11/29/2020 | $150.00 | $150.00 | $150.00 | $150.00 | $150.00 | $150.00 | $150.00 | 4 | |
| Christmas Holiday | 12/19/2020 | 12/26/2020 | $150.00 | $150.00 | $150.00 | $150.00 | $150.00 | $150.00 | $150.00 | 5 | |
| New Years | 12/27/2020 | 1/1/2021 | $150.00 | $150.00 | $150.00 | $150.00 | $150.00 | $150.00 | $150.00 | 4 | |
---
Notes
Check In 4:00 pm EST
Check Out 11:00 am EST
$300 payment required at time of booking or payment in full if arrival is less than 2 weeks away
Must be 25 years old to rent cabin
Cabins cannot accommodate weddings, rehearsals, or large parties
Even last minute reservations are subject to cancellation penalties
Featured Rental Cabin
Blue Ridge
8 Guests
4 Bedrooms
3 Bathrooms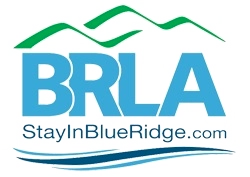 Blue Ridge Loging Association