Twin Creeks Cabin Rental

A beautiful and secluded cabin rental near the Ocoee River and Copperhill, TN. Includes hot tub, a babbling brook, fully equipped kitchen and wonderful mountain landscape.
«
»
| | |
| --- | --- |
| Guests | 2 |
| Bedrooms | 6 |
| Bathrooms | 10 |
Icons Go Here
Description
**Free Activities Included! To enhance your vacation experience, Cuddle Up Cabin Rentals includes Xplorie, which means free admissions and rentals everyday of your stay at select popular attractions in the area. Please Click Here to see the free fun included with Cuddle Up Cabin Rentals**
This 3 bedroom Ocoee River cabin rental near Copperhill and McCaysville offers affordable luxury and a wonderful mountain landscape. This cabin rental is perfectly located to enjoy and explore the Ocoee area as well as the Ocoee Whitewater Center. Bring your hiking shoes and even your mountain bikes for the nearby Tanasi Trail System.
After a nice day of exploring, relax on your spacious front deck, in your hot tub or sit by your the babbling brook and listen to the birds and trees.
Twin Creeks Cabin is a romantics dream. The cabin is fairly secluded and offers a cozy atmosphere. Plus, your family and friends are only minutes from the nearby towns of Copperhill, TN and McCaysville, GA. Enjoy this storybook setting with window boxes full of marigolds and petunias, and a spacious front deck that provides a view of the creek below. This cabin rental is perfect for a special get away, especially on your honeymoon. A nice walk from the cabin's porch to the creek below leads you to a secret spot with ornate bench nestled in the moss, with wild azaleas, mountain laurel and lush natural foliage. Sitting there beside the creek, you can easily lose track of time. No need to wait for your honeymoon or 50th anniversary... cuddle up along the creek and you might just fall in love all over again.
Amenities
This cabin does NOT allow pets
Wi-Fi
1 Queen in 1st bedroom on main level
1 Queen in 2nd bedroom on main level
1 Queen in terrace level bedroom
1 Sofa sleeper in living room
Gas log fire place October 1 - March 31
Hot Tub
Great Room 43 inch flat screen w/ DVD/VCR stereo & cable
Terrace Level Bedroom 20 inch TV
Regulation size pool table with ping pong converter table
Fully equipped kitchen
Microwave
Full size washer and dryer
Within minutes of shopping & dining
Complimentary bath soaps & 1 single use laundry detergent left for each stay.
Gas BBQ grill
Covered porches
Main Level Bedroom 14 inch TV
Game Room 23 inch TV DVD/VCR with cable
Poker table
Dishwasher
Central Heat & AC
Close to whitewater rafting & horseback riding
Walking distance to our cabins Hidden Creek, Crooked Creek, On Golden Pond, Country Dreams & Treetops!
Rates
* Rates are subject to change without notice. Pricing excludes taxes, additional options and fees.
| | | | | | | | | | |
| --- | --- | --- | --- | --- | --- | --- | --- | --- | --- |
| Vacation Rental Standard Pricing | Sun | Mon | Tue | Wed | Thu | Fri | Sat | Min Nights | |
| Low Season | $140.00 | $140.00 | $140.00 | $140.00 | $140.00 | $140.00 | $140.00 | 2 | |
| Mid Season | $140.00 | $140.00 | $140.00 | $140.00 | $140.00 | $140.00 | $140.00 | 2 | |
| Peak Season | $150.00 | $150.00 | $150.00 | $150.00 | $150.00 | $150.00 | $150.00 | 2 | |
| Holiday Season | $150.00 | $150.00 | $150.00 | $150.00 | $150.00 | $150.00 | $150.00 | 2 | |
---
| | | | | | | | | | | | |
| --- | --- | --- | --- | --- | --- | --- | --- | --- | --- | --- | --- |
| Season | Start | End | Sun | Mon | Tue | Wed | Thu | Fri | Sat | Min Nights | |
| Martin Luther King Jr. Holiday Weekend | 1/16/2020 | 1/20/2020 | $150.00 | $150.00 | $150.00 | $150.00 | $150.00 | $150.00 | $150.00 | 2 | |
| Valentine/Presidents Day Weekend | 2/13/2020 | 2/17/2020 | $150.00 | $150.00 | $150.00 | $150.00 | $150.00 | $150.00 | $150.00 | 3 | |
| Memorial Day Weekend | 5/21/2020 | 5/25/2020 | $150.00 | $150.00 | $150.00 | $150.00 | $150.00 | $150.00 | $150.00 | 3 | |
| Fourth of July | 7/2/2020 | 7/8/2020 | $150.00 | $150.00 | $150.00 | $150.00 | $150.00 | $150.00 | $150.00 | 4 | |
| Labor Day Weekend | 9/4/2020 | 9/7/2020 | $150.00 | $150.00 | $150.00 | $150.00 | $150.00 | $150.00 | $150.00 | 3 | |
| Fall Color & Festivals | 10/1/2020 | 10/26/2020 | $150.00 | $150.00 | $150.00 | $150.00 | $150.00 | $150.00 | $150.00 | 3 | |
| Thanksgiving Holiday | 11/24/2020 | 11/29/2020 | $150.00 | $150.00 | $150.00 | $150.00 | $150.00 | $150.00 | $150.00 | 4 | |
| Christmas Holiday | 12/19/2020 | 12/26/2020 | $150.00 | $150.00 | $150.00 | $150.00 | $150.00 | $150.00 | $150.00 | 5 | |
| New Years | 12/27/2020 | 1/1/2021 | $150.00 | $150.00 | $150.00 | $150.00 | $150.00 | $150.00 | $150.00 | 4 | |
---
Notes
Check In 4:00 pm EST
Check Out 11:00 am EST
$300 payment required at time of booking or payment in full if arrival is less than 2 weeks away
Must be 25 years old to rent cabin
Cabins cannot accommodate weddings, rehearsals, or large parties
Even last minute reservations are subject to cancellation penalties
Featured Rental Cabin
Blue Ridge
6 Guests
3 Bedrooms
2 Bathrooms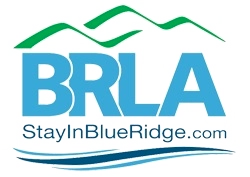 Blue Ridge Loging Association