Bear Foot Ridge Cabin Rental

Enjoy this very cozy pet friendly cabin rental in the middle of a lush wooded forest, located a few miles from Mineral Bluff, GA. You`ll also enjoy the convenient proximity to McCaysville and Blue Ridge.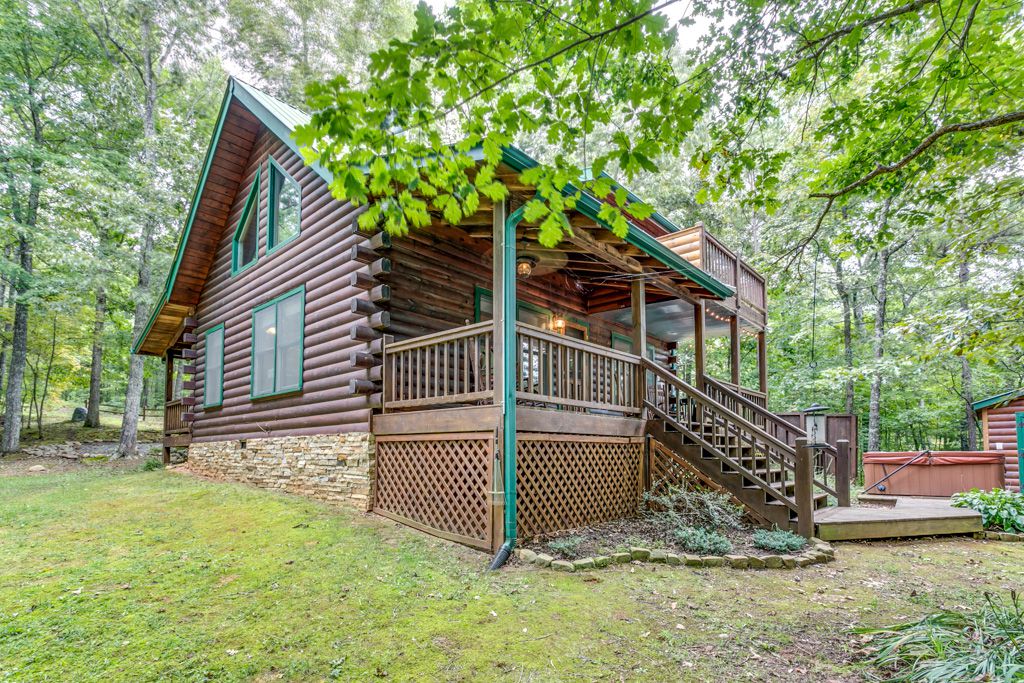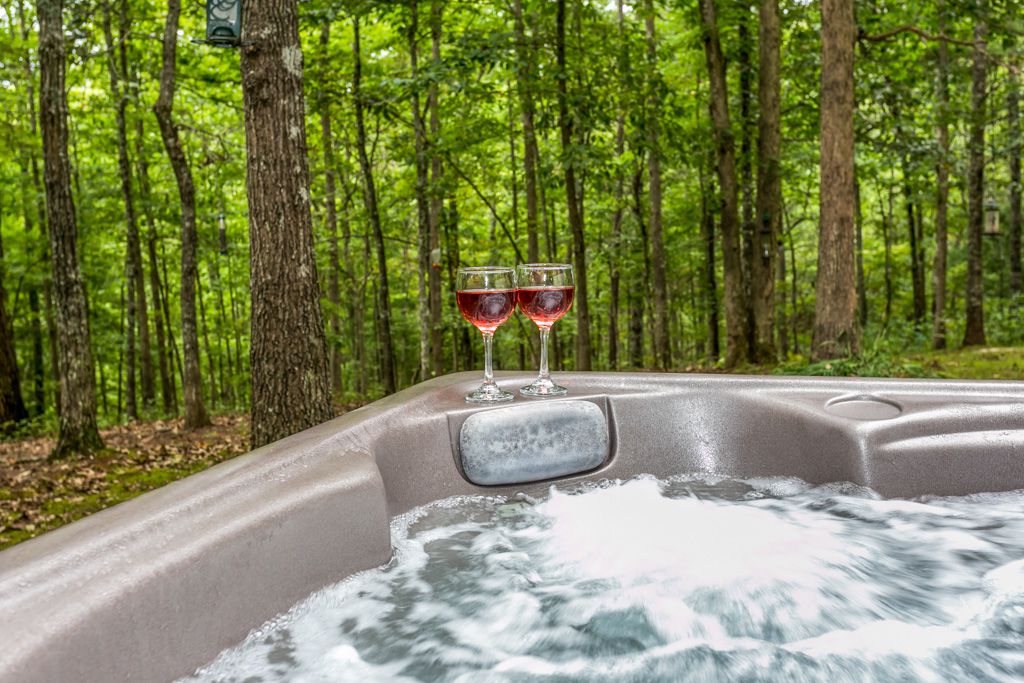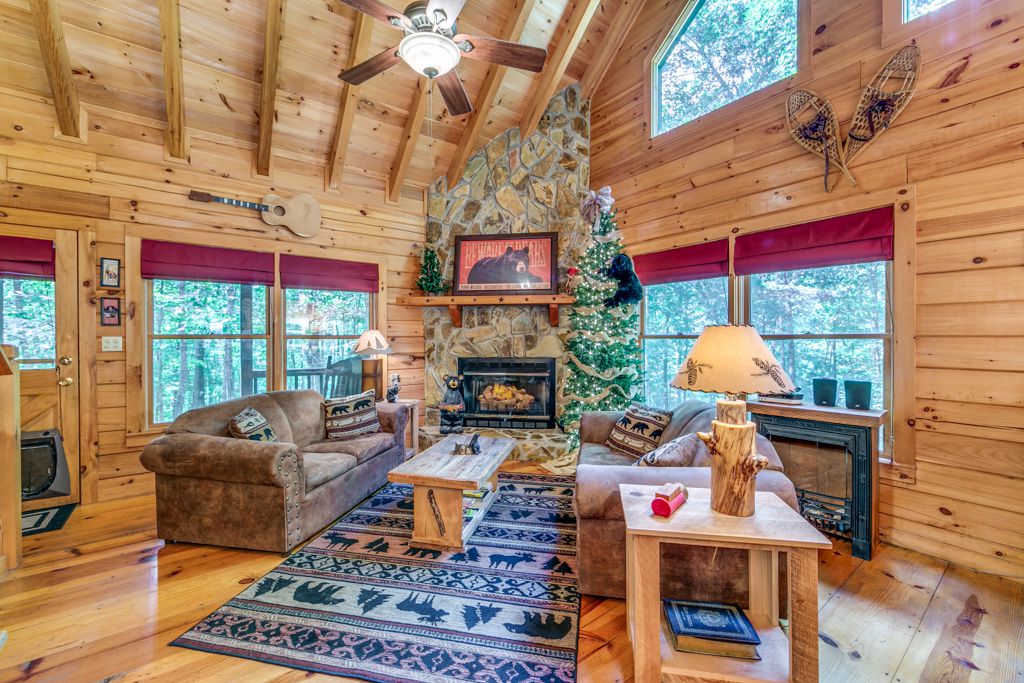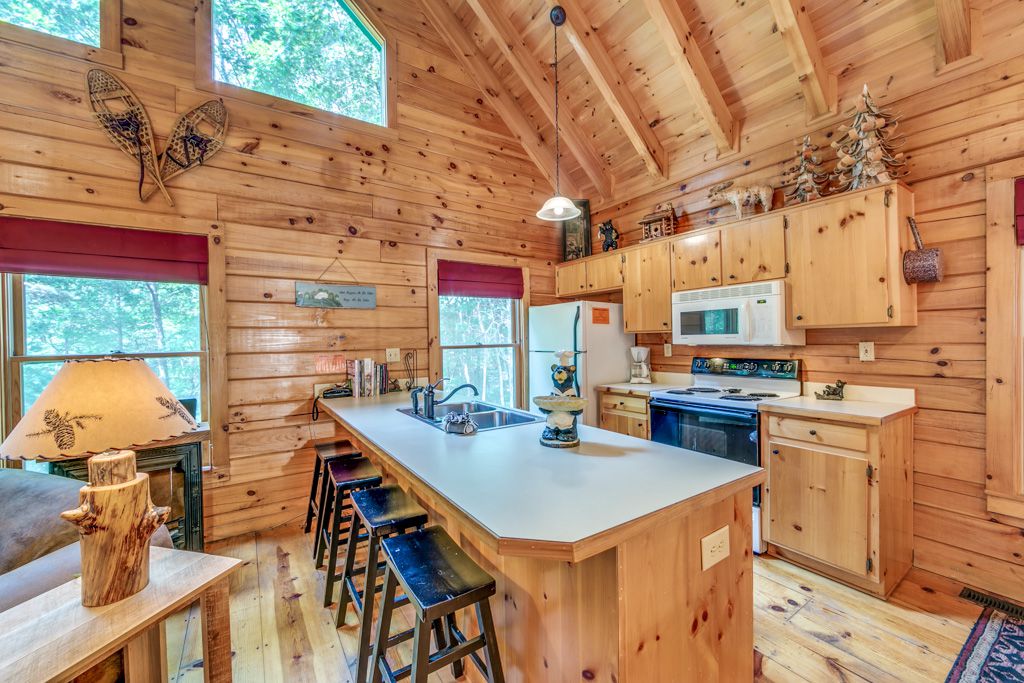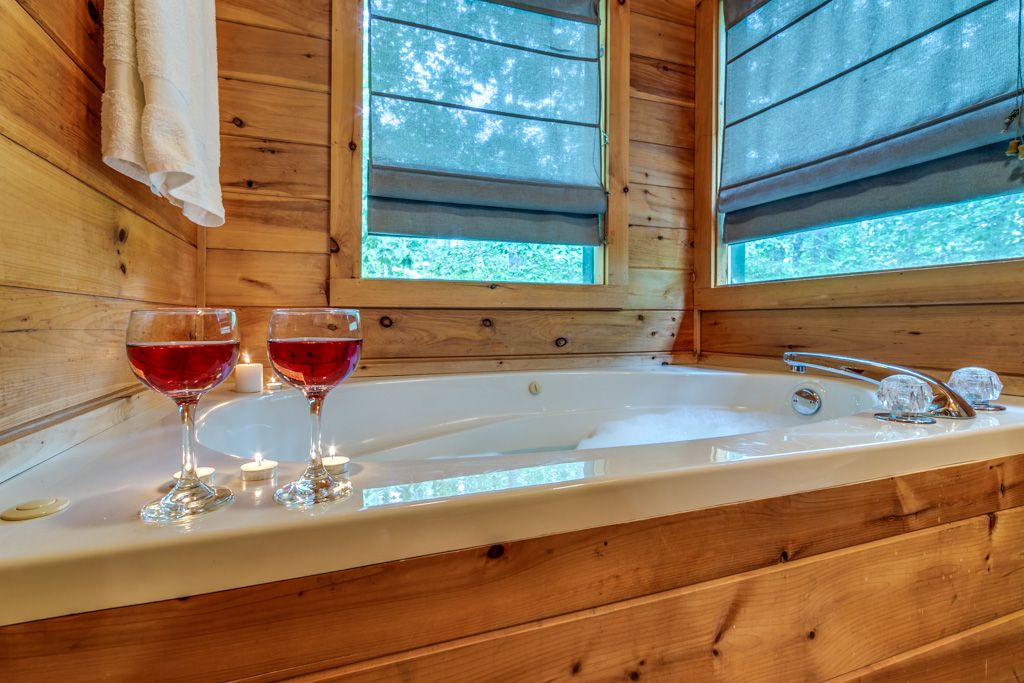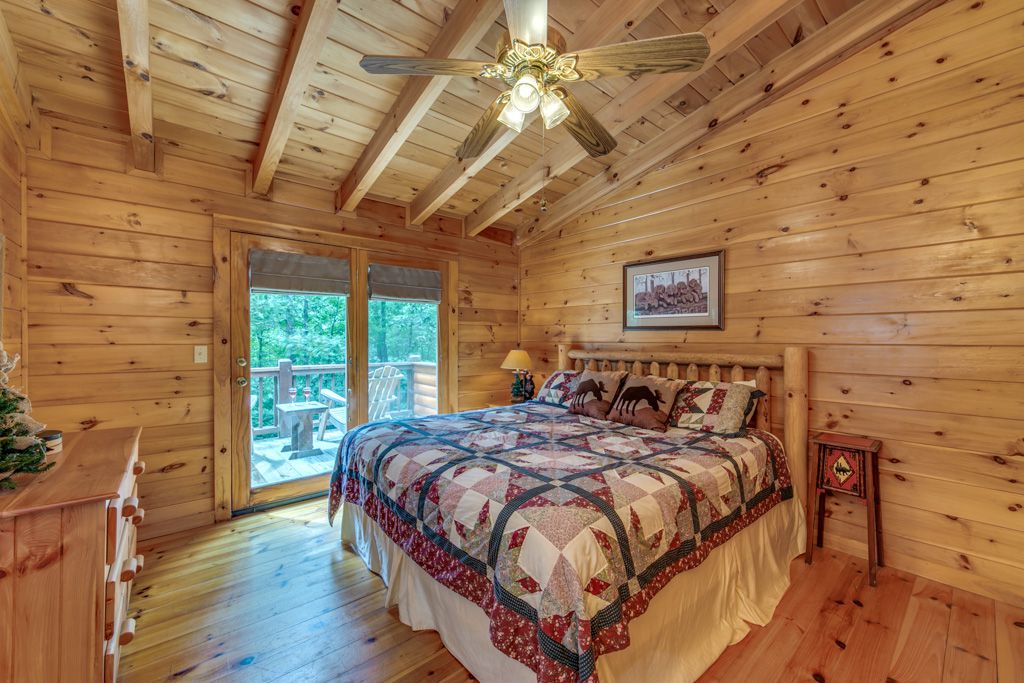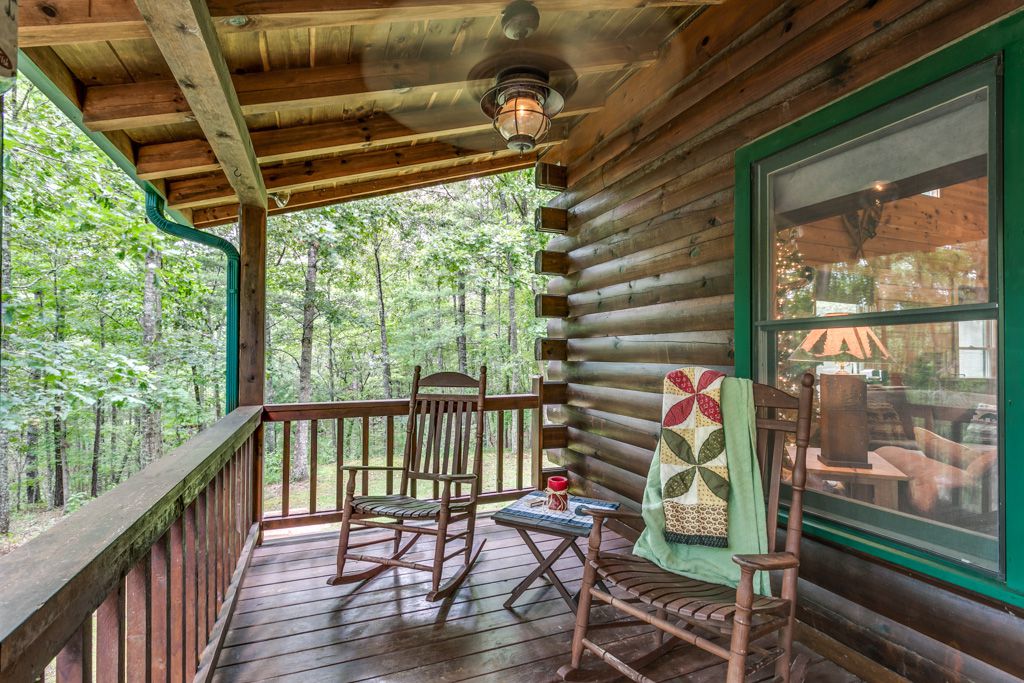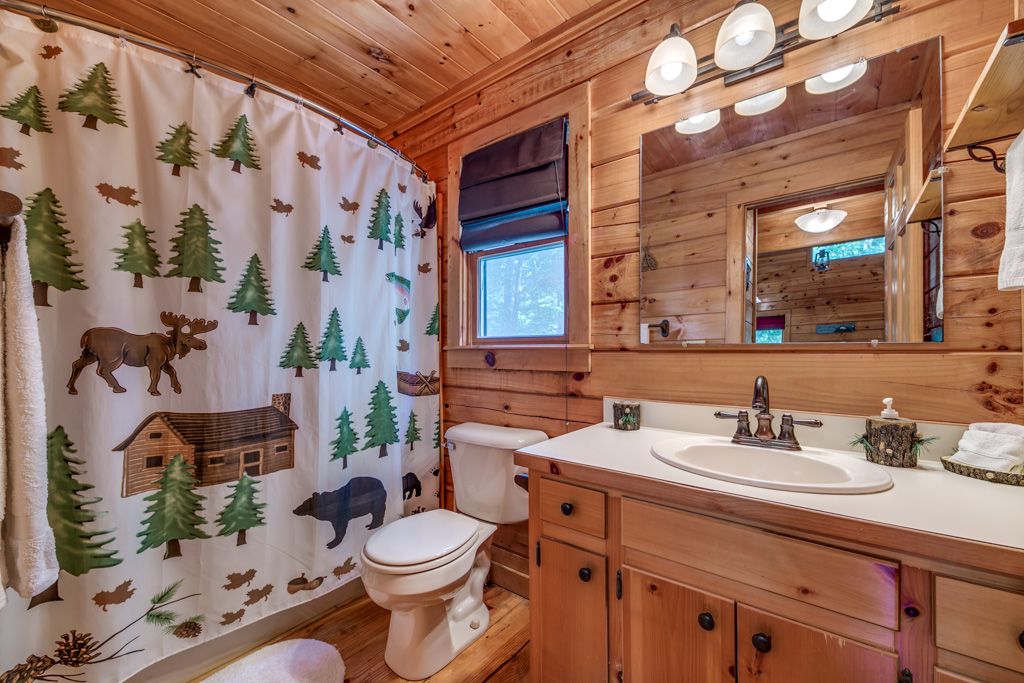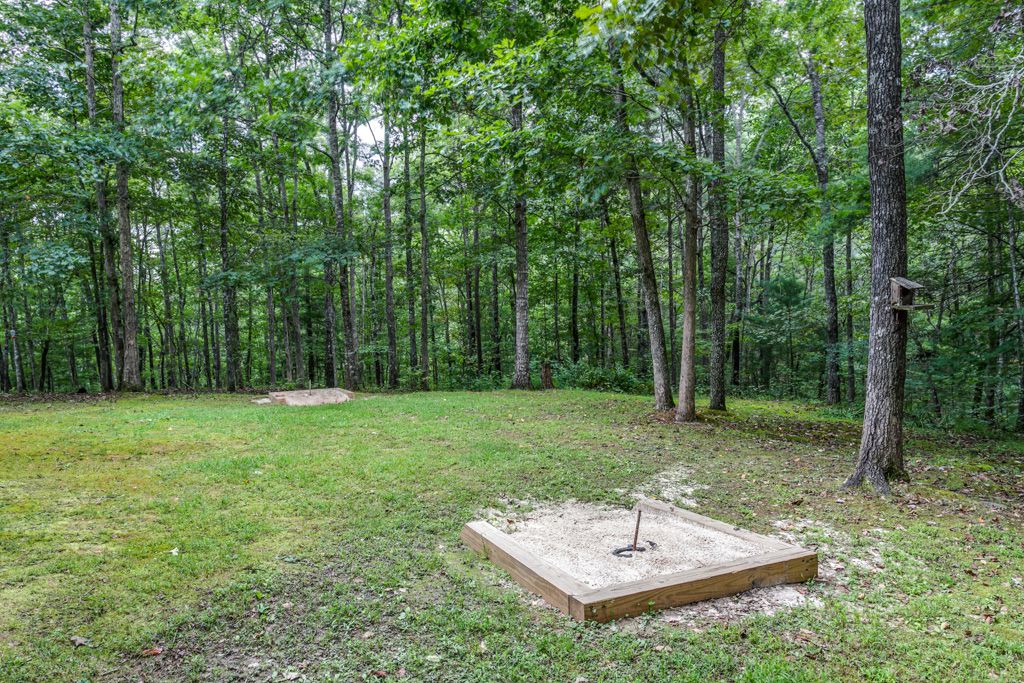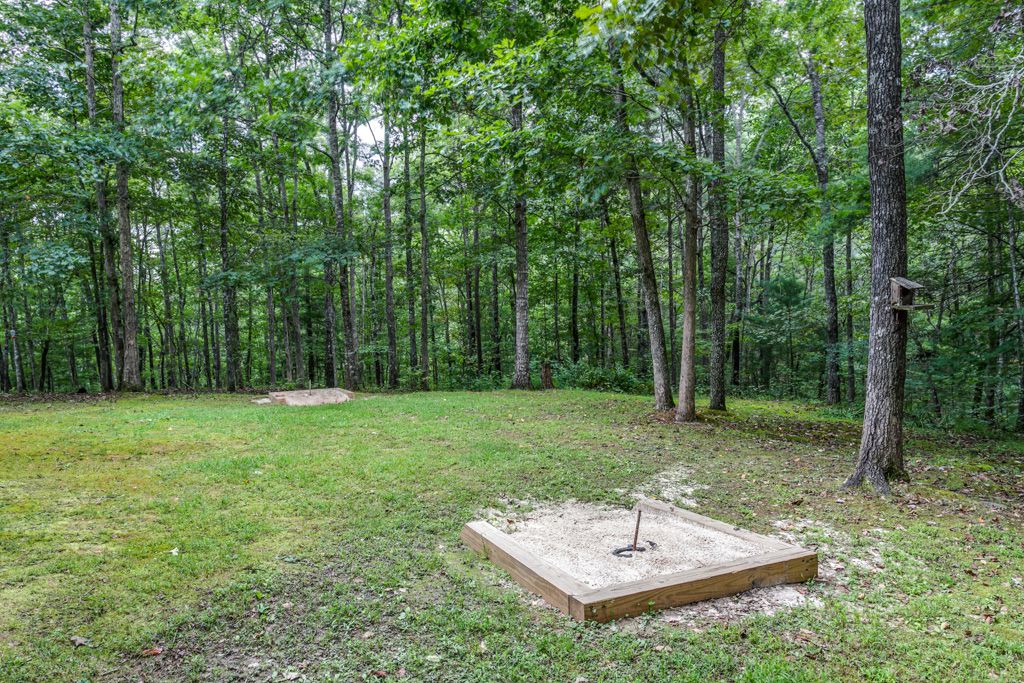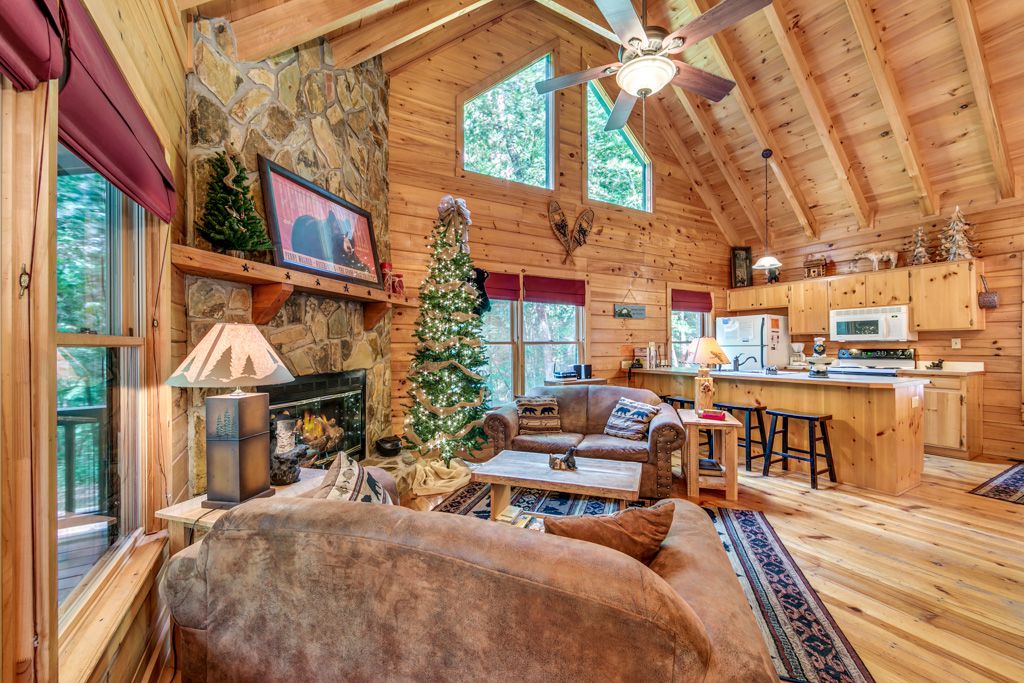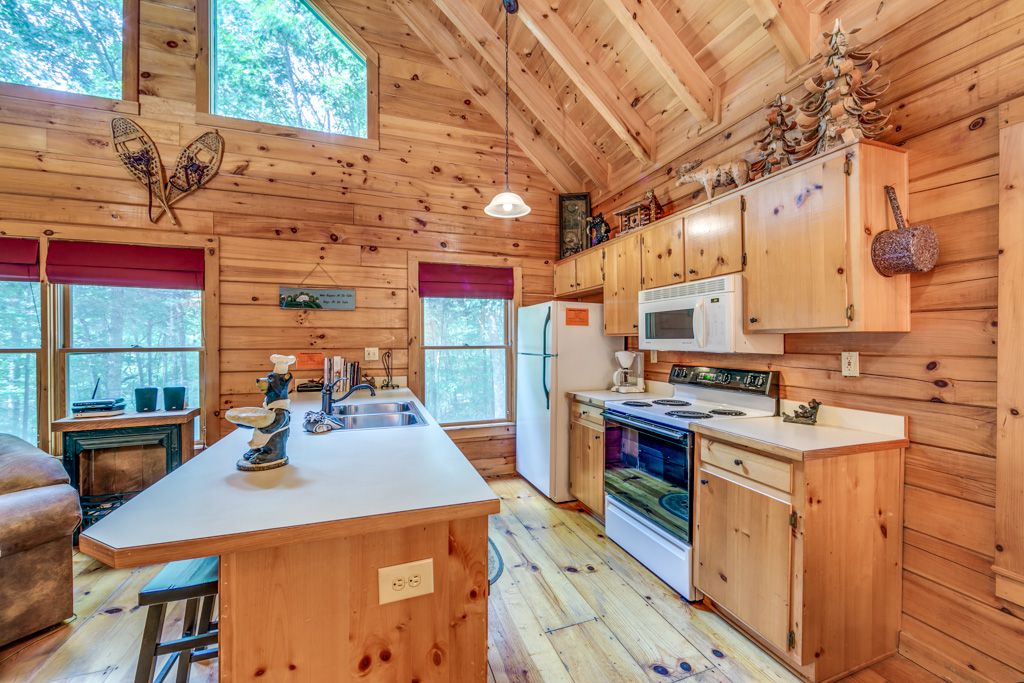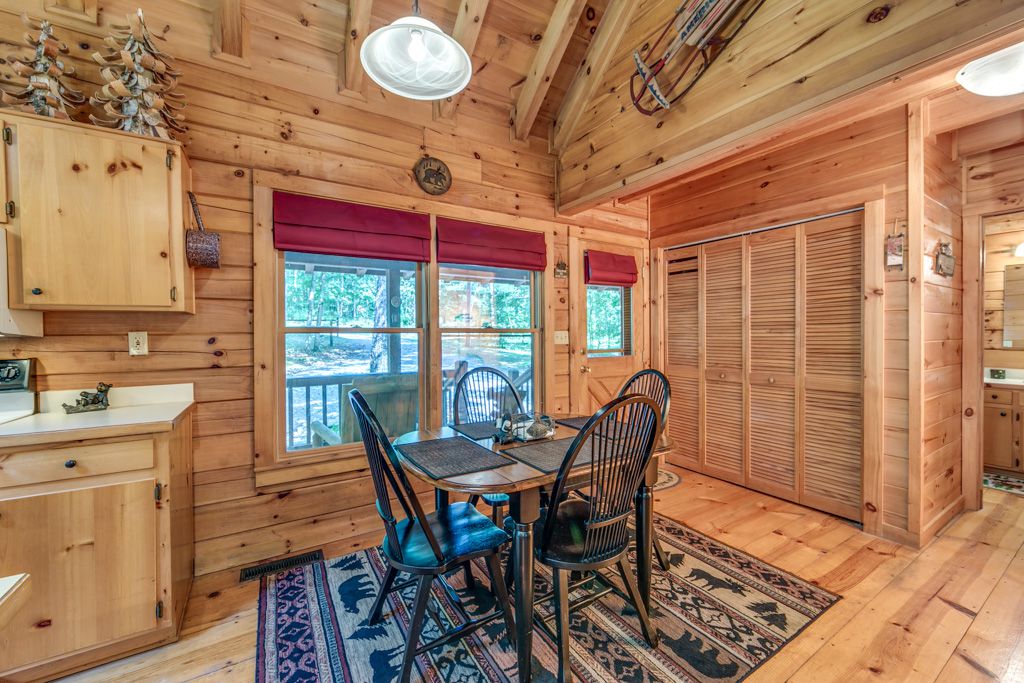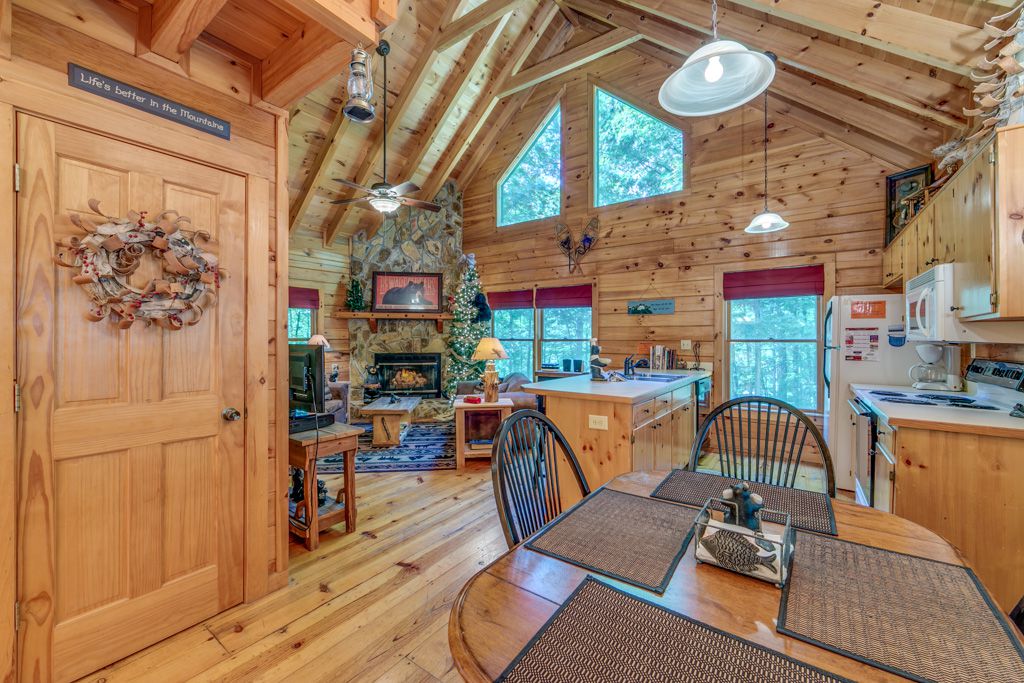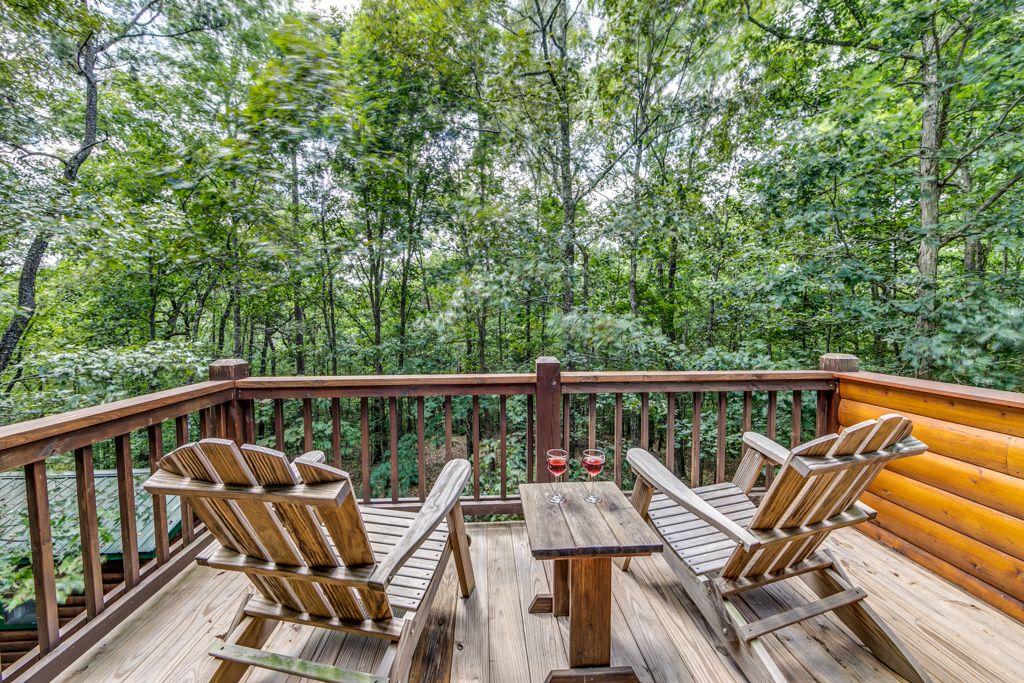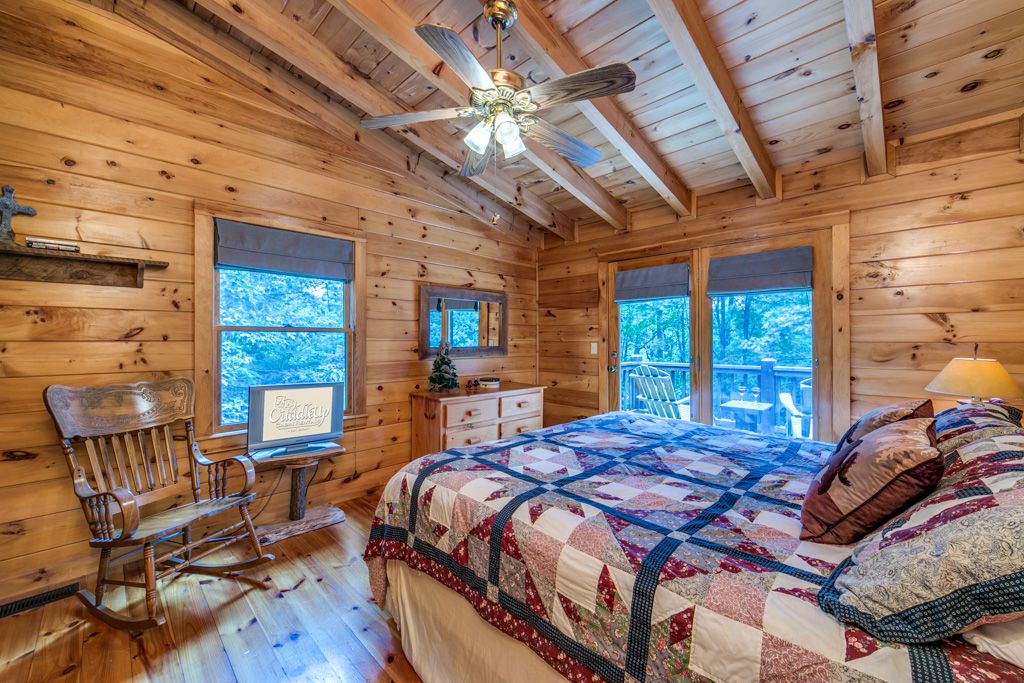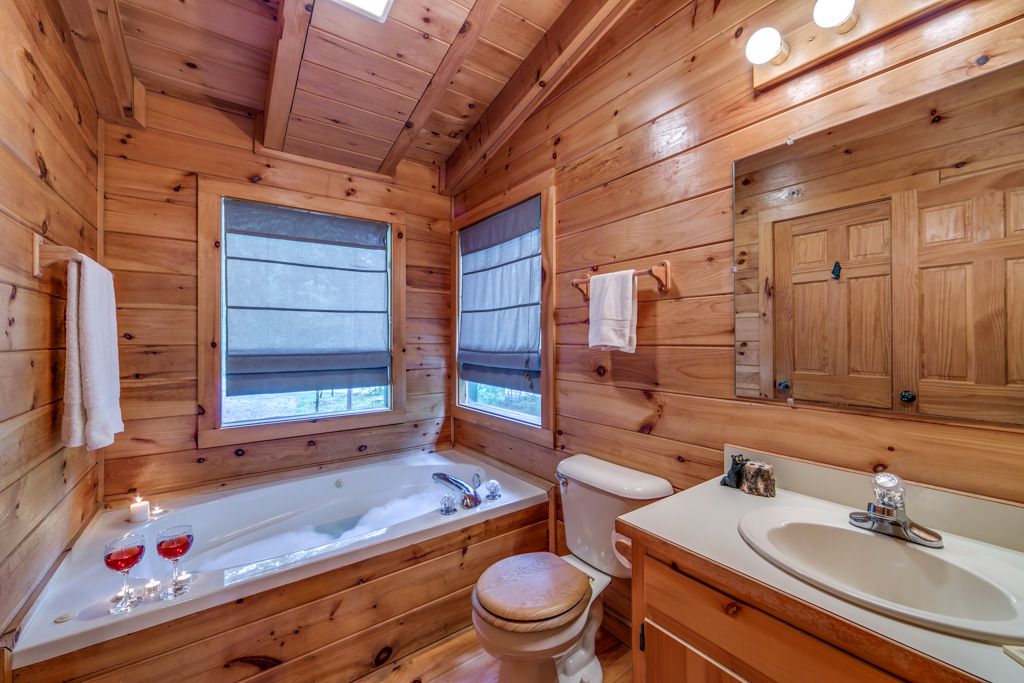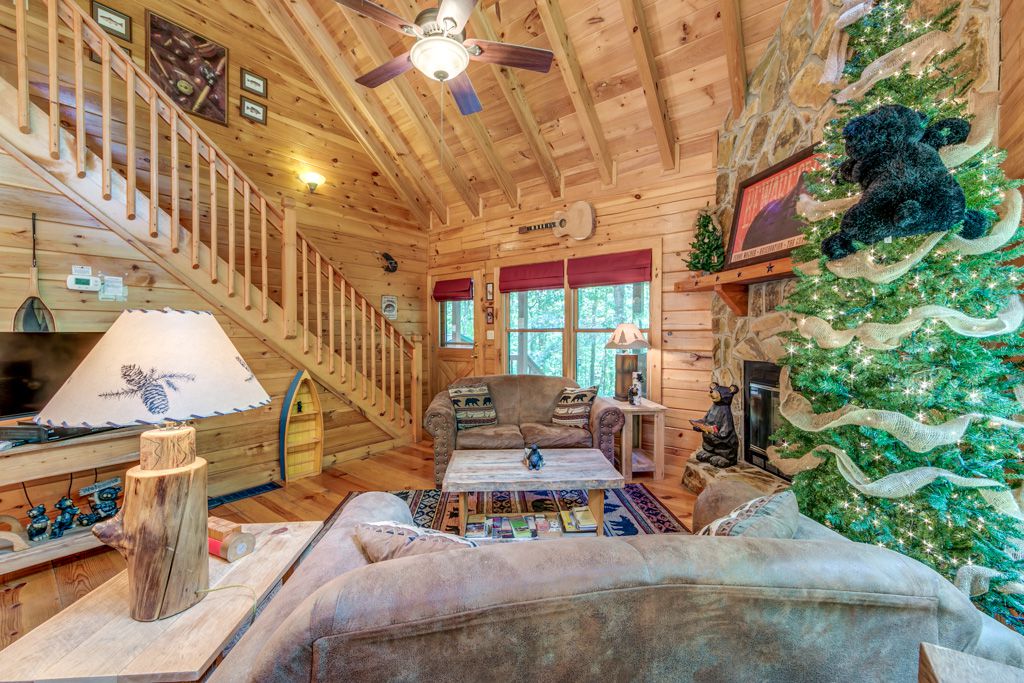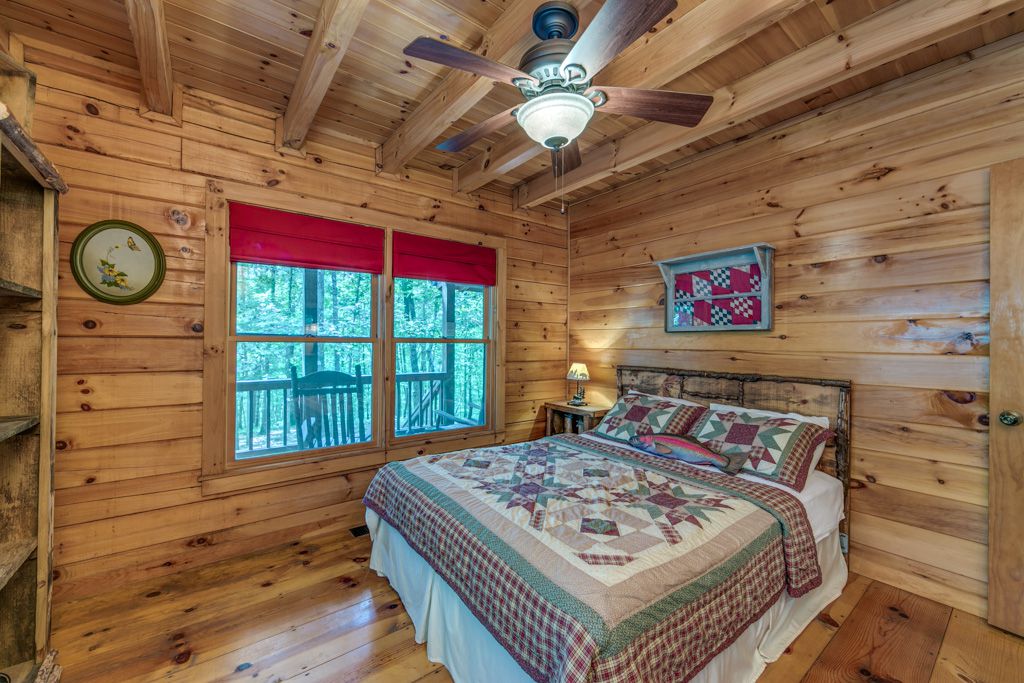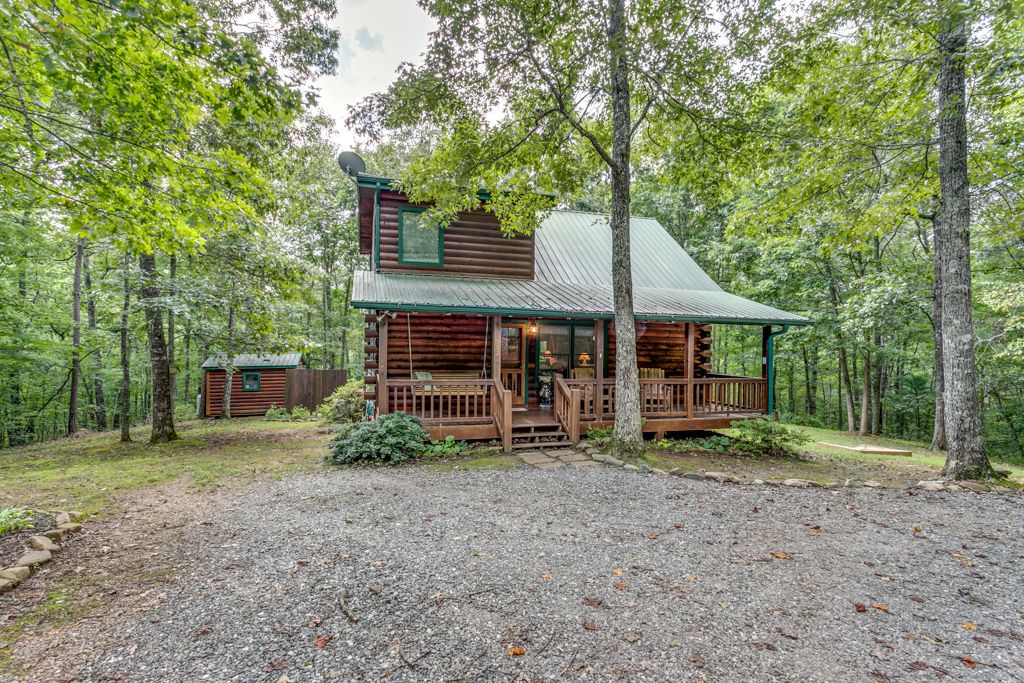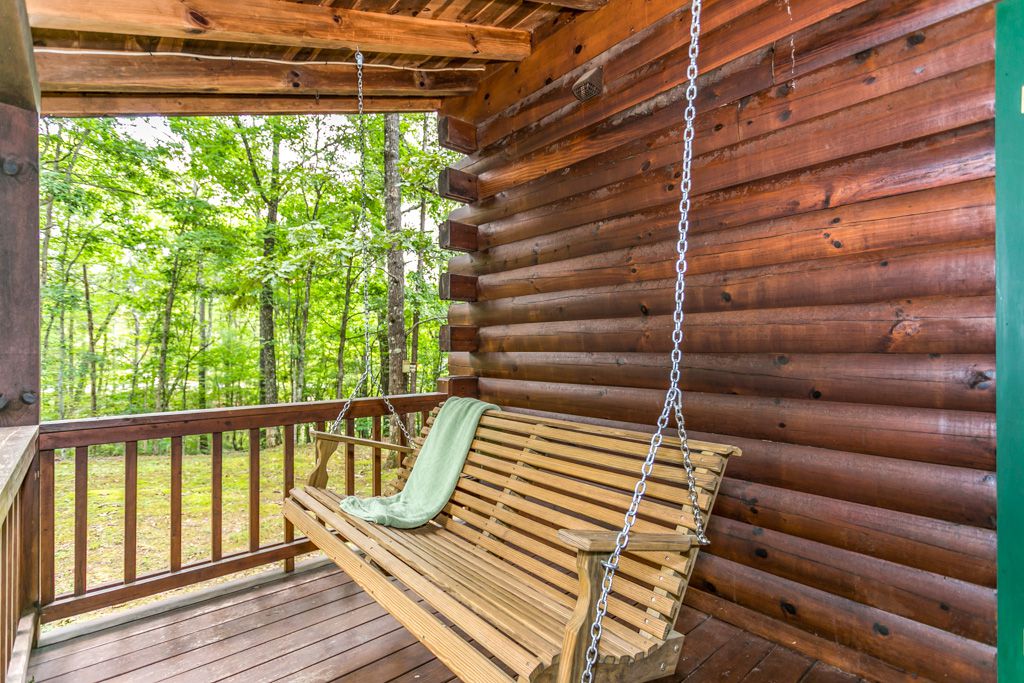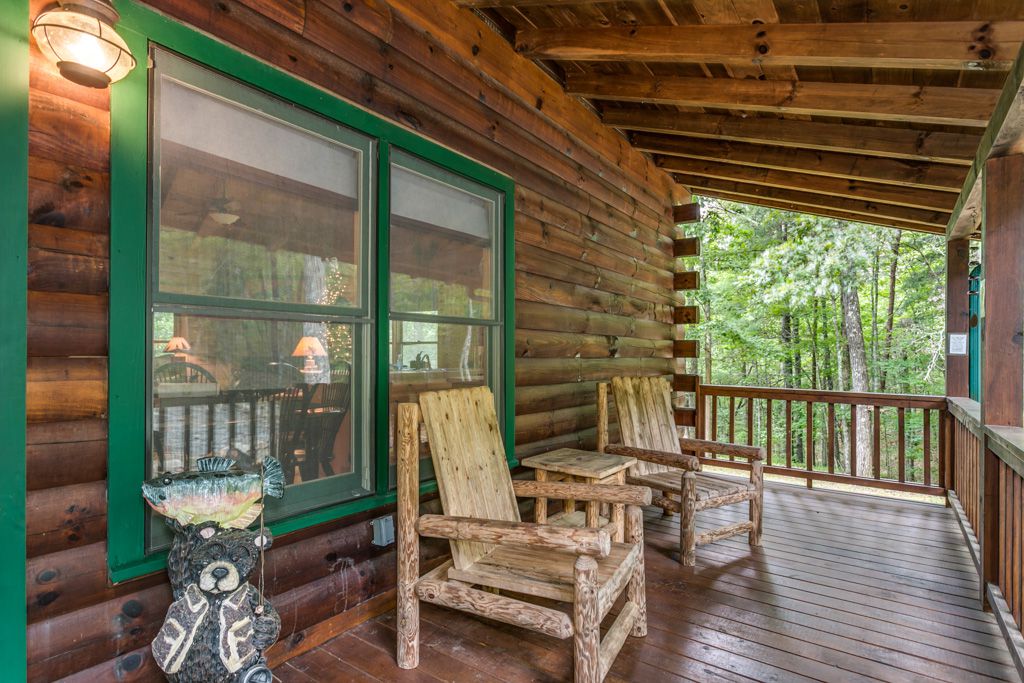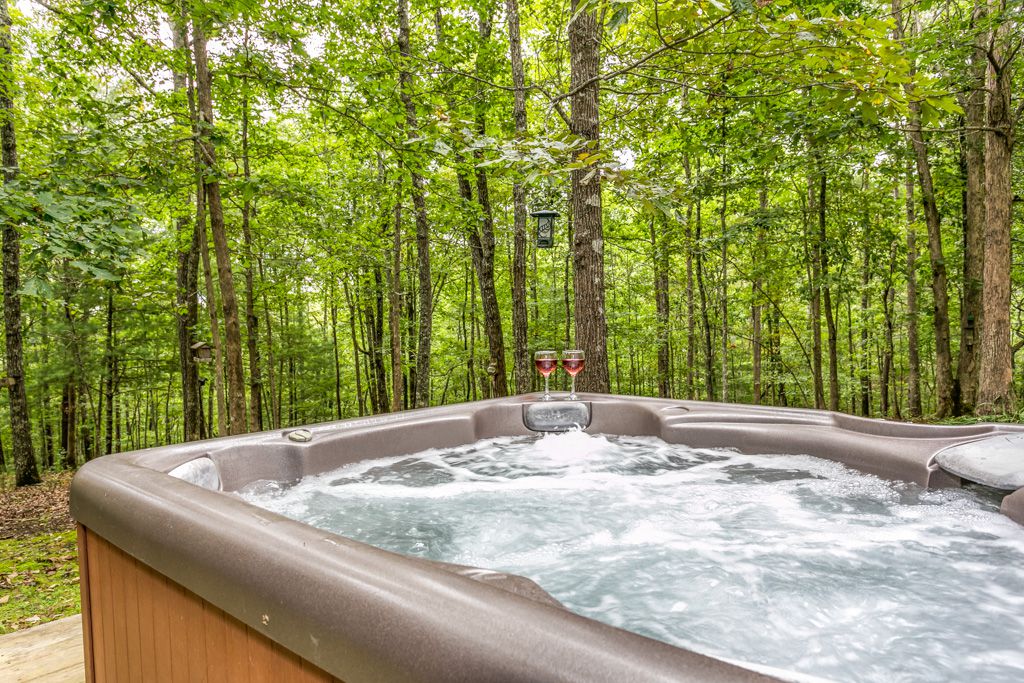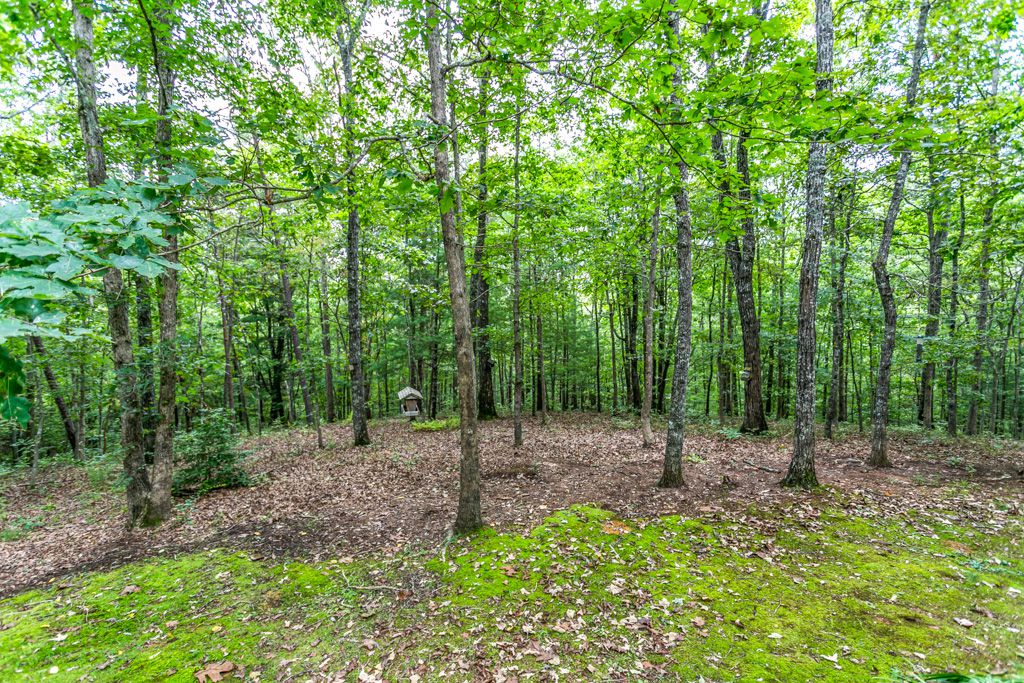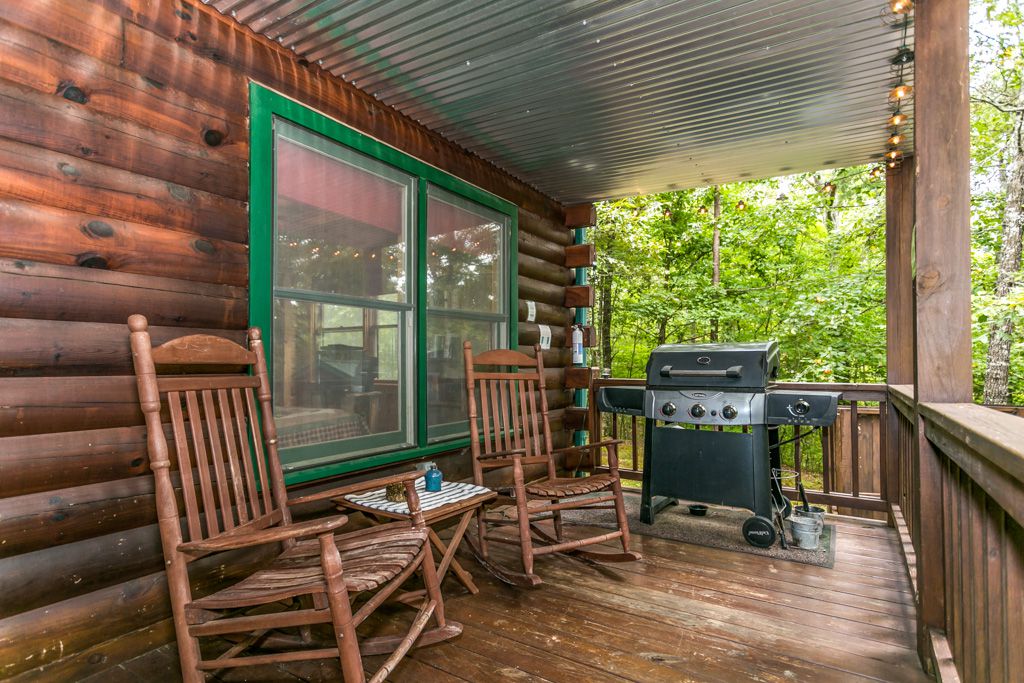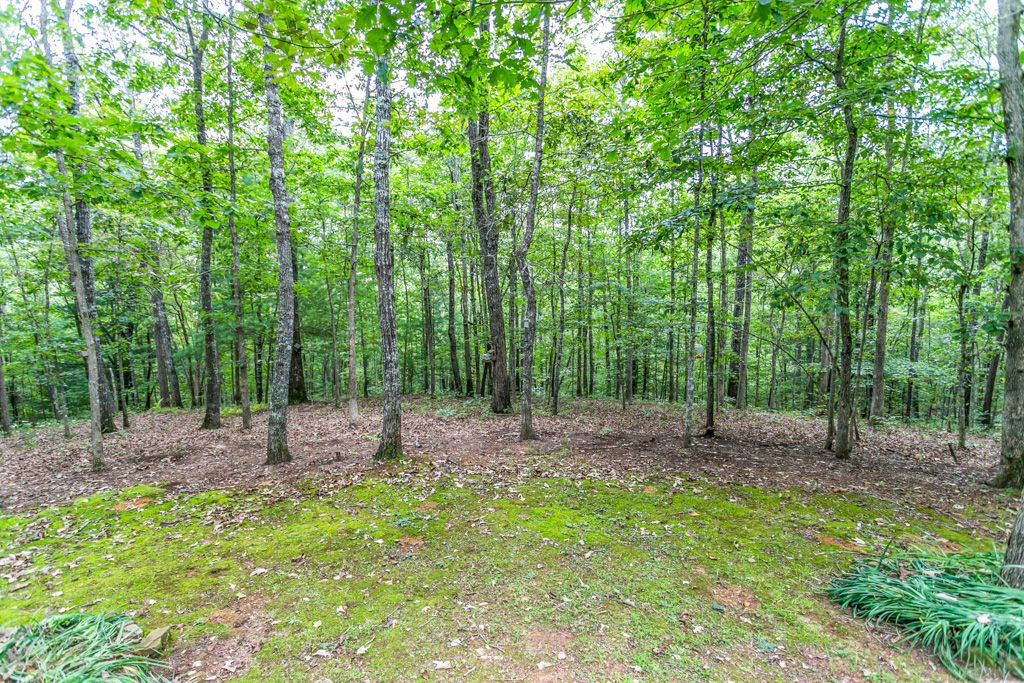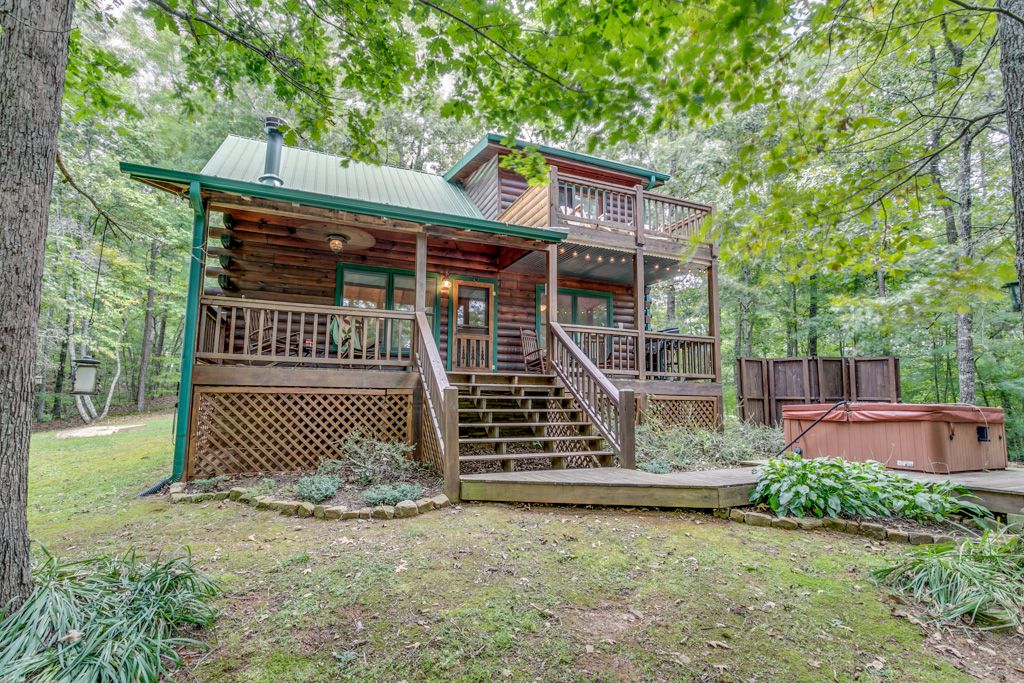 «
»
| | |
| --- | --- |
| Guests | 2 |
| Bedrooms | 6 |
| Bathrooms | 10 |
Icons Go Here
Description
**Free Activities Included! To enhance your vacation experience, Cuddle Up Cabin Rentals includes Xplorie, which means free admissions and rentals everyday of your stay at select popular attractions in the area. Please Click Here to see the free fun included with Cuddle Up Cabin Rentals**
This is a wonderful 2 bedroom vacation cabin rental with plenty of forest scenery from inside and out. Enjoy relaxing in the comfortable rocking chairs on the deck when you're not relaxing in your large hot tub, or enjoying a game of horse shoes. And bring your pet because this is a very pet friendly cabin rental.
Conveniently located just a few miles from Tennessee and North Carolina, this cabin rental features many creature comforts wrapped up in a beautifully rustic setting, complete with lots of unique hand-made furniture. Big wide front and rear porches offer cool and beautiful vantage points from which to enjoy the mountain breezes. Easy paved road access and ground floor bedroom, means that almost everyone can enjoy the cabin, and you'll enjoy the sights along the country roads winding up to the cabin. The sunny glade includes a grassy yard for bocce, horseshoes, or a romp with your four-legged companions.
The indoor enthusiast will appreciate the warm wood decor of the real log cabin, the roomy master suite, with king bed, roomy Jacuzzi garden tub, and private deck. Enjoy star-gazing from the hot tub, while dinner cooks on the grill. You'll find the kitchen nicely stocked, and even the gourmand will be comfortably at ease. There are some wonderful shops and supermarkets just a few miles away. HDTV, satellite, & hi-speed wireless internet offer home-entertainment technology for both young and old.
Outdoor enthusiasts will be excited by the close proximity to biking, hiking, boating, golf, shopping, horse-back riding, and fishing in several of Americas top year round trout streams.all less than 15 minutes from the cabin. Beautiful Lake Blue Ridge is five minutes away, and offers a full service marina. Birders will enjoy bountiful walks along the knoll, and the daily on site visits by the many finches, songbirds & warblers that feed about.
Cyclists will especially appreciate being so close to beautiful, thrilling rides in Tennessee, North Carolina, and Georgia. From the Devils Backbone to Blairsville, or the bicycling adventures in Aska, the two wheelers will have a blast.whether motoring or pedaling!
Amenities
Spacious Wooded Lot
Jacuzzi garden tub in Master Suite
Stainless steel grill
Wi-Fi
Master bedroom has 19 flat screen TV with Satellite
Game Cube
Books
Washer & Dryer
Microwave
Blender
Close to horseback riding, hiking, kayaking, tubing, & water skiing
Complimentary bath soaps, facial wipes, & 1 single use laundry detergent
Gas Log fireplace, seasonal use only October 1st- March 31st
Hot tub
Living Room has 26 HDTV with Satellite & DVD
Bedroom has 19 flat screen TV with Satellite
High Speed Wireless Internet
Board games, bocce, & horse shoes
Fully Equipped Kitchen
Coffee maker
Close to some of the best trout fishing in America!
1 king in master suite, loft level of cabin
1 queen in main level bedroom
2 twin sleeper sofas in great room
Minutes from Blue Ridge, GA
Great location tri-state access to McCaysville, GA, Copperhill, TN, & Murphy, NC
Rates
* Rates are subject to change without notice. Pricing excludes taxes, additional options and fees.
| | | | | | | | | | |
| --- | --- | --- | --- | --- | --- | --- | --- | --- | --- |
| Vacation Rental Standard Pricing | Sun | Mon | Tue | Wed | Thu | Fri | Sat | Min Nights | |
| Low Season | $125.00 | $125.00 | $125.00 | $125.00 | $125.00 | $125.00 | $125.00 | 2 | |
| Mid Season | $125.00 | $125.00 | $125.00 | $125.00 | $125.00 | $125.00 | $125.00 | 2 | |
| Peak Season | $140.00 | $140.00 | $140.00 | $140.00 | $140.00 | $140.00 | $140.00 | 2 | |
| Holiday Season | $140.00 | $140.00 | $140.00 | $140.00 | $140.00 | $140.00 | $140.00 | 2 | |
---
| | | | | | | | | | | | |
| --- | --- | --- | --- | --- | --- | --- | --- | --- | --- | --- | --- |
| Season | Start | End | Sun | Mon | Tue | Wed | Thu | Fri | Sat | Min Nights | |
| Martin Luther King Jr. Holiday Weekend | 1/16/2020 | 1/20/2020 | $140.00 | $140.00 | $140.00 | $140.00 | $140.00 | $140.00 | $140.00 | 3 | |
| Valentine/Presidents Day Weekend | 2/13/2020 | 2/17/2020 | $140.00 | $140.00 | $140.00 | $140.00 | $140.00 | $140.00 | $140.00 | 3 | |
| Memorial Day Weekend | 5/21/2020 | 5/25/2020 | $140.00 | $140.00 | $140.00 | $140.00 | $140.00 | $140.00 | $140.00 | 3 | |
| Fourth of July | 7/2/2020 | 7/8/2020 | $140.00 | $140.00 | $140.00 | $140.00 | $140.00 | $140.00 | $140.00 | 4 | |
| Labor Day Weekend | 9/4/2020 | 9/7/2020 | $140.00 | $140.00 | $140.00 | $140.00 | $140.00 | $140.00 | $140.00 | 3 | |
| Fall Color & Festivals | 10/1/2020 | 10/26/2020 | $140.00 | $140.00 | $140.00 | $140.00 | $140.00 | $140.00 | $140.00 | 3 | |
| Thanksgiving Holiday | 11/24/2020 | 11/29/2020 | $140.00 | $140.00 | $140.00 | $140.00 | $140.00 | $140.00 | $140.00 | 4 | |
| Christmas Holiday | 12/19/2020 | 12/26/2020 | $140.00 | $140.00 | $140.00 | $140.00 | $140.00 | $140.00 | $140.00 | 5 | |
| New Years | 12/27/2020 | 1/1/2021 | $140.00 | $140.00 | $140.00 | $140.00 | $140.00 | $140.00 | $140.00 | 4 | |
---
Notes
Check In 4:00 pm EST
Check Out 11:00 am EST
$300 payment required at time of booking or payment in full if arrival is less than 2 weeks away
Must be 25 years old to rent cabin
Cabins cannot accommodate weddings, rehearsals, or large parties
Even last minute reservations are subject to cancellation penalties
Featured Rental Cabin
Blue Ridge
6 Guests
3 Bedrooms
2 Bathrooms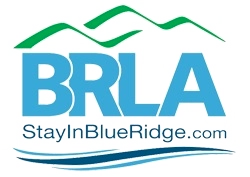 Blue Ridge Loging Association