Creektopia Cabin Rental

Fish Stunning Fightingtown Creek Frontage in Luxury
«
»
| | |
| --- | --- |
| Guests | 2 |
| Bedrooms | 6 |
| Bathrooms | 10 |
Icons Go Here
Description
Creektopia, a cabin where the name truly says it all! A waterfront oasis, tucked back in the lush rhododendron and massive hemlocks that are characteristic of the North Georgia Mountains, and just minutes from downtown Blue Ridge shopping and dining and a quick drive over to whitewater rafting on the Ocoee River, Creektopia has a great central location to keep you in the mix of the best local attractions and plenty of amenities and luxury inside to accommodate your stay.
Grab your Georgia license and fly fish from the cabin's pristine Fightingtown Creek frontage, one of North Georgia's premier trout streams, or stock up on groceries & plan to spend your vacation kicked back with a snack, a good book, and glass of wine on the spacious screened porch overlooking and unwinding to the sounds of the rushing water below. From the hot tub you can enjoy a bird's eye view of the water flowing at the bottom of the hillside. The fun at Creektopia is not limited to the unique natural setting. Guests can also enjoy a game of pool in the cabin's game room or take in the game on the big screen TV. With two bedrooms and baths sharing the main level of the home with the great room, large eat-in kitchen, screened porch, 2 interior fireplaces and walk out access to the hot tub, Creektopia is perfect for families searching for that hard to find mountain retreat with few stairs and easy access to the cabin main areas and amenities.
Less than 15 minutes from historic downtown Blue Ridge and horseback riding and water activities on the Ocoee and Toccoa River's just outside the back door give Creektopia an edge over most luxury cabin rentals. Well-equipped and serene, Creektopia provides its guests with an ideal location, amenity package, and natural setting to make the most of your North Georgia Mountain vacation without sacrificing the little luxuries in the name of traditional cabin design and décor.
Creektopia is furnished with a King bed in the main level master with private access to the landscaped area containing the cabin's hot tub. A set of twin beds complete the second main level bedroom, and the cabin's second King is located in the terrace level bedroom. Granite countertops in the kitchen, large flat screen TVs, plush sofas and easy chairs hit the high points of luxury convenience and mix effortlessly with pieces of handmade furniture and rustic detail touches here & there that give Creektopia an unmistakable ambiance. Fightingtown Creek fishing access, gently rustling rapids, a steaming spa, screened porch, multiple fireplaces and king beds, all with character and luxury to spare inside—why wouldn't you choose Creektopia for your next trip to the mountains?
Amenities
This cabin does NOT allow pets
Stunning Fighting town Creek Frontage
Fish From the Cabin
Wi-Fi
Landscaped stairs & path to Fighting town Creek Access (no hand rails provided, access with caution)
Abundance of Indoor & Outdoor Living Space
Seasonal Wood Burning Fireplace in Great Room (Available October 1st- March 31st)
Large Screened Porch Off Kitchen Overlooking Creek
Pool Table
Hot Tub
Walk Out of Main Floor Master to Landscaped Hot Tub Area
Bistro Set on Main Level Porch Overlooking Creek
48 inch TV in Great Room with DirectTV
King Bed & 30 inch TV in Main Level Master Bedroom
Twin Beds in Main Level Bedroom
King Bed in Terrace Walk Out Level Bedroom
Gas Grill
42 inch TV in Game Room on Terrace Walk Out Level
Fully Equipped & Large Kitchen
Dishwasher
Blender
Microwave
Full Size Washer & Dryer
Short drive to whitewater rafting & horseback riding
Within minutes of shopping & dining
Complimentary bath soaps & 1 single use laundry detergent left for each stay.
Rates
* Rates are subject to change without notice. Pricing excludes taxes, additional options and fees.
| | | | | | | | | | |
| --- | --- | --- | --- | --- | --- | --- | --- | --- | --- |
| Vacation Rental Standard Pricing | Sun | Mon | Tue | Wed | Thu | Fri | Sat | Min Nights | |
| Low Season | $180.00 | $180.00 | $180.00 | $180.00 | $180.00 | $180.00 | $180.00 | 2 | |
| Mid Season | $195.00 | $195.00 | $195.00 | $195.00 | $195.00 | $195.00 | $195.00 | 2 | |
| Peak Season | $195.00 | $195.00 | $195.00 | $195.00 | $195.00 | $195.00 | $195.00 | 2 | |
| Holiday Season | $195.00 | $195.00 | $195.00 | $195.00 | $195.00 | $195.00 | $195.00 | 2 | |
---
| | | | | | | | | | | | |
| --- | --- | --- | --- | --- | --- | --- | --- | --- | --- | --- | --- |
| Season | Start | End | Sun | Mon | Tue | Wed | Thu | Fri | Sat | Min Nights | |
| Memorial Day | 5/25/2018 | 5/28/2018 | $195.00 | $195.00 | $195.00 | $195.00 | $195.00 | $195.00 | $195.00 | 3 | |
| Independence Day Holiday | 7/1/2018 | 7/8/2018 | $195.00 | $195.00 | $195.00 | $195.00 | $195.00 | $195.00 | $195.00 | 4 | |
| Labor Day Weekend | 8/30/2018 | 9/3/2018 | $195.00 | $195.00 | $195.00 | $195.00 | $195.00 | $195.00 | $195.00 | 3 | |
| Fall Color & Festivals | 10/4/2018 | 10/8/2018 | $195.00 | $195.00 | $195.00 | $195.00 | $195.00 | $195.00 | $195.00 | 3 | |
| Fall Color & Festivals | 10/11/2018 | 10/15/2018 | $195.00 | $195.00 | $195.00 | $195.00 | $195.00 | $195.00 | $195.00 | 3 | |
| Fall Color & Festivals | 10/18/2018 | 10/22/2018 | $195.00 | $195.00 | $195.00 | $195.00 | $195.00 | $195.00 | $195.00 | 3 | |
| Thanksgiving Holiday | 11/19/2018 | 11/26/2018 | $195.00 | $195.00 | $195.00 | $195.00 | $195.00 | $195.00 | $195.00 | 4 | |
| Christmas Holiday | 12/21/2018 | 12/26/2018 | $195.00 | $195.00 | $195.00 | $195.00 | $195.00 | $195.00 | $195.00 | 5 | |
| New Years 2019 | 12/28/2018 | 1/1/2019 | $195.00 | $195.00 | $195.00 | $195.00 | $195.00 | $195.00 | $195.00 | 4 | |
---
Notes
Check In 4:00 pm EST
Check Out 11:00 am EST
$300 payment required at time of booking or payment in full if arrival is less than 2 weeks away
Must be 25 years old to rent cabin
Cabins cannot accommodate weddings, rehearsals, or large parties
Even last minute reservations are subject to cancellation penalties
Featured Rental Cabin
Blue Ridge
8 Guests
3 Bedrooms
3.5 Bathrooms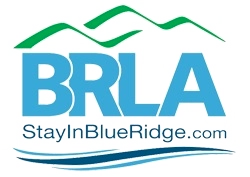 Blue Ridge Loging Association