Birdhouse on Lake Blue Ridge Cabin Rental

Lake front cabin with dock minutes from Downtown Blue Ridge
«
»
| | |
| --- | --- |
| Guests | 2 |
| Bedrooms | 6 |
| Bathrooms | 10 |
Icons Go Here
Description
**Free Activities Included! To enhance your vacation experience, Cuddle Up Cabin Rentals includes Xplorie, which means free admissions and rentals everyday of your stay at select popular attractions in the area. Please Click Here to see the free fun included with Cuddle Up Cabin Rentals**
Birdhouse on Lake Blue Ridge is more than a traditional mountain escape, it is a cabin designed and decorated around creating the ideal North Georgia Mountain experience. Whether a couple looking for a quiet & romantic retreat where they can spend days relaxing in the tranquility and comfort, or a group of friends who need a break from their day to day grind and want a getaway that offers more than just a generic mountain cabin to lay their heads at night, Birdhouseon Lake Blue Ridge is the perfect place to getaway! At the doorway to the Aska Adventure Area, Birdhouse on Lake Blue Ridge is less than 5 miles from groceries, restaurants and shopping, minutes from Lake Blue Ridge Marina, and a quick drive over to white water rafting on the Ocoee River.With a great location that is minutes from historic downtown Blue Ridge, the Blue Ridge Scenic Railway depot. Birdhouse on Lake Blue Ridge has lake access with a dock. Guest will walk along the recently upgraded path to the lake where they can hang out and catch a few rays. Dry Branch/ Green Creek boat ramp is directly across from the dock so bring your boat, jet ski, canoes, or floats and enjoy the beauty of Lake Blue Ridge.
Amenities
WiFi
Wood Burning Log Fireplace (Seasonal use of gas logs is available October 1st- March 31st. Gas logs are disabled during the Summer months.)
Flat Screen TV
1 Queen Bed Main Level Master Bedroom
1 Queen Bed Loft Level Master Bedroom
2 Twin Beds in Open Sleeping Loft
1 King in Terrace Level Bedroom
Hot tub on terrace level deck
Gas Grill
Washer & Dryer
Fully Equipped Kitchen
Microwave
Great location- minutes from Blue Ridge, GA
Easy access to cabin & Hwy 515
Cabin has a paved driveway & parking for 2-3 cars
Rates
* Rates are subject to change without notice. Pricing excludes taxes, additional options and fees.
| | | | | | | | | | |
| --- | --- | --- | --- | --- | --- | --- | --- | --- | --- |
| Vacation Rental Standard Pricing | Sun | Mon | Tue | Wed | Thu | Fri | Sat | Min Nights | |
| Low Season | $150.00 | $150.00 | $150.00 | $150.00 | $150.00 | $150.00 | $150.00 | 2 | |
| Peak Season | $200.00 | $200.00 | $200.00 | $200.00 | $200.00 | $200.00 | $200.00 | 2 | |
| Holiday Season | $250.00 | $250.00 | $250.00 | $250.00 | $250.00 | $250.00 | $250.00 | 2 | |
---
| | | | | | | | | | | | |
| --- | --- | --- | --- | --- | --- | --- | --- | --- | --- | --- | --- |
| Season | Start | End | Sun | Mon | Tue | Wed | Thu | Fri | Sat | Min Nights | |
| Valentine/Presidents Day Weekend | 2/13/2020 | 2/17/2020 | $150.00 | $150.00 | $150.00 | $150.00 | $150.00 | $150.00 | $150.00 | 3 | |
| Memorial Day Weekend | 5/22/2020 | 5/25/2020 | $200.00 | $200.00 | $200.00 | $200.00 | $200.00 | $200.00 | $200.00 | 3 | |
| Fourth of July | 7/2/2020 | 7/8/2020 | $250.00 | $250.00 | $250.00 | $250.00 | $250.00 | $250.00 | $250.00 | 4 | |
| Labor Day Weekend | 9/4/2020 | 9/7/2020 | $200.00 | $200.00 | $200.00 | $200.00 | $200.00 | $200.00 | $200.00 | 3 | |
| Fall Color Season | 10/1/2020 | 10/26/2020 | $200.00 | $200.00 | $200.00 | $200.00 | $200.00 | $200.00 | $200.00 | 3 | |
| Thanksgiving Holiday | 11/24/2020 | 11/29/2020 | $200.00 | $200.00 | $200.00 | $200.00 | $200.00 | $200.00 | $200.00 | 4 | |
| Christmas Holiday | 12/27/2020 | 12/26/2020 | $200.00 | $200.00 | $200.00 | $200.00 | $200.00 | $200.00 | $200.00 | 5 | |
| New Year Holiday | 12/27/2020 | 1/1/2021 | $250.00 | $250.00 | $250.00 | $250.00 | $250.00 | $250.00 | $250.00 | 4 | |
---
Notes
Check In 4:00 pm EST
Check Out 11:00 am EST
$300 payment required at time of booking or payment in full if arrival is less than 2 weeks away
Must be 25 years old to rent cabin
Cabins cannot accommodate weddings, rehearsals, or large parties
Even last minute reservations are subject to cancellation penalties
Nightly requirements for Holidays include New Years, Easter, Spring Break, Memorial Day, Fourth of July, Labor Day, Fall Color Season, Thanksgiving & Christmas
Featured Rental Cabin
Blue Ridge
6 Guests
3 Bedrooms
2 Bathrooms
Pets Allowed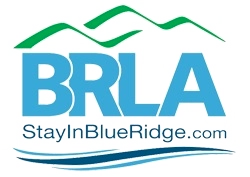 Blue Ridge Loging Association